Announcements
/

/

Fathers day cookout 3 simple grilling recipes
Father's Day Cookout: 3 Simple Grilling Recipes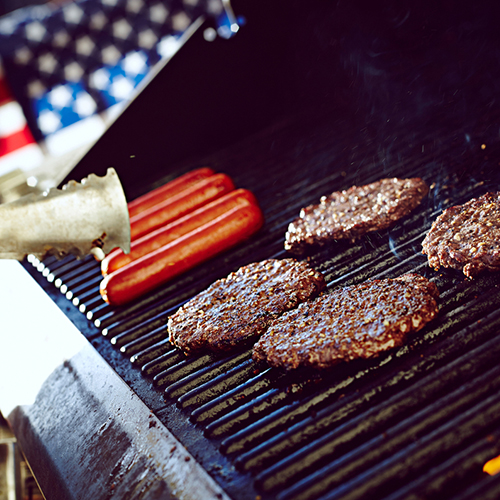 Planning a Father's Day BBQ is one of the best ways to honor the special dad in your life. BBQs are a quick and easy way to bring family and friends together for a casual yet entertaining time. Take a look at a few of these simple grill recipes to help give you some inspiration for your own BBQ celebration.
Honey Mustard Grilled Chicken
Those searching for simple grilled chicken recipes need to look no further. Honey mustard grilled chicken is easy and, more importantly, delicious.
What you'll need:
2 tablespoons of honey
2 tablespoons of Dijon mustard
1 tablespoon extra-virgin olive oil
½ teaspoons kosher salt
4 boneless, skinless chicken breasts
1 lime, cut into wedges
Let the coating and the chicken sit together marinating in a resealable bag in the fridge for at least two hours before cooking to be sure that the chicken is tender. Remember to preheat your grill to medium, and always use oil to coat the grate.
Smokey Grilled Pork Chops
Pork chops are a summer classic and loved by almost everyone in the family. Take your pork to the next level by combining it with homemade smoky sauce and perfect grill time.
What you'll need:
1 tablespoon seasoned salt
1 teaspoon ground black pepper
1 tablespoon garlic powder
1 tablespoon onion powder
1 tablespoon ground paprika
2 teaspoons Worcestershire sauce
1 teaspoon smoke flavoring
4 pork chops, bone-in
When preparing your grill, be sure that you keep it on medium heat, and oil the grate first for a non-stick coating. Make sure you thoroughly cook the pork, at about 12 minutes per side, until it reaches an internal temperature of 145 degrees Fahrenheit. Let them stand for about 10 minutes, to allow the sauce to thicken.
Grilled Steak Kabobs
Kabobs are fantastic BBQ treats. They are easy to make, easy to eat without a lot of mess or the need for utensils, and they are incredibly tasty!
What you'll need:
1 pound boneless top sirloin steak, cut into cubes
1 medium bell pepper cut into wedges
16 medium mushrooms
1 tablespoon each of dill weed, olive oil, and honey mustard
Once the kabobs are put together, grill them about six inches away from medium heat for about 18 minutes. Make sure the meat is cooked through before serving.
Celebrate the special dad in your life and all he does for you with these easy grilling recipes and BBQ ideas for Father's Day. You can find everything you need at your local Gelson's location. As the area's finest organic grocery store, we pride ourselves on stocking only the highest quality products, so you know you are giving your dad the very best.