Announcements
/

/

How to have spring holiday celebrations during april
  How to Have Spring Holiday Celebrations During April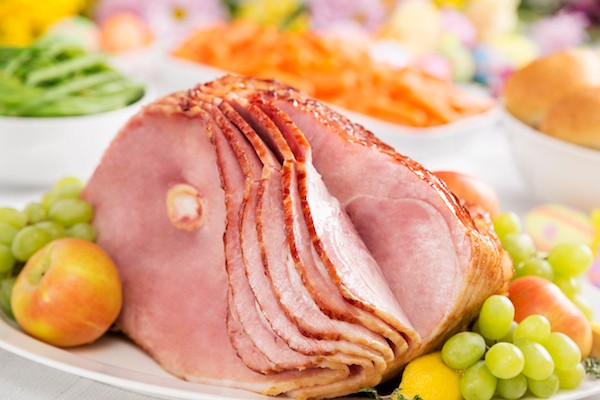 With the arrival of the spring season comes plenty of reasons to celebrate with family friends, from special holidays like Passover and Easter to warm-weather get-togethers that make the most of the springtime sun. Planning and hosting a holiday party can something feel a bit overwhelming, especially when you're the one taking charge of food and décor. But with a few simple spring party-planning tips, you can save yourself time and hassle and make the most of this special time of year.

Here are a few useful ideas for celebrating two of the season's biggest holidays:
Tips for Easter Parties
Whether your Easter celebration is going to be small and simple or a huge celebration of family and friends, use these spring party planning tips to make planning a breeze:
● Decide what type of party you want to host – a formal Easter feast, complete with fine china and stunning floral centerpieces? Or, a laid back outdoor celebration complete with an Easter egg hunt and games for the kids? Consider your guests and try to plan something that will be enjoyable for everyone, including children and adults.
● Take the pressure off yourself with chef-prepared meals and catered buffet-style dishes. For an elegant dinner, consider roasted tri tip, prime rib, or grilled salmon as the main dish, enhanced with SoCal-style side dishes like grilled portabellas. Or, go casual with a variety of fruit and cheese platters, fresh vegetables with dip, and sandwiches.
● Decorate in spring style with plenty of fresh flowers, choosing brightly-colored blooms for a vibrant touch or classic white flowers for a sophisticated look. You can choose a large arrangement for a centerpiece and smaller ones to add as accents to buffet tables, kids seating areas, and more.
Tips for Passover Parties
Are you hosting a get together of family or friends this Passover? Here are a few Passover party planning tips that might come in handy:
● Celebrating during Passover means keeping a few extra details in mind when it comes to planning the menu. Traditional Passover meals stay away from fermented and leavened grains, in addition to the year-round kosher practices that are followed by many. However, that doesn't mean you have to feel limited when planning the menu for your Passover party because there are plenty of delicious options to serve your guests. Simple, fresh dishes like grilled portobello stacks, fresh seasonal vegetables, and chocolate-dipped berries are packed with plenty of flavor and worthy of a Passover feast.
● Don't be afraid to go untraditional with your Passover menu and get creative with how you honor the holiday. There's no reason you can't switch up a classic Passover meal for a casual, outdoor picnic instead – especially with the gorgeous springtime weather. Get a few chef-prepared, buffet-friendly dishes to save you time in the kitchen and guarantee delicious flavors for your guests to enjoy.
● Whether you decide to host the celebration indoors or out, spruce up the space with a few floral accents and greenery. Springtime is the perfect time of year to add floral arrangements as a centerpiece to any dining table for an eye-catching pop of color and natural beauty.
Make Gelson's Your One-Stop Shop for All Your Spring Parties
No matter what you're celebrating this spring, Gelson's has everything you need to make the occasion a special one, from gourmet catered meals and holiday dinners to delicious baked goods and beautiful floral arrangements. Here, you can find all your spring holiday necessities without driving all over town, giving you more time to enjoy everything the season has to offer.