Announcements
/

/

Oktoberfest beer and cheese pairings
Oktoberfest Beer and Cheese Pairings
October 03, 2018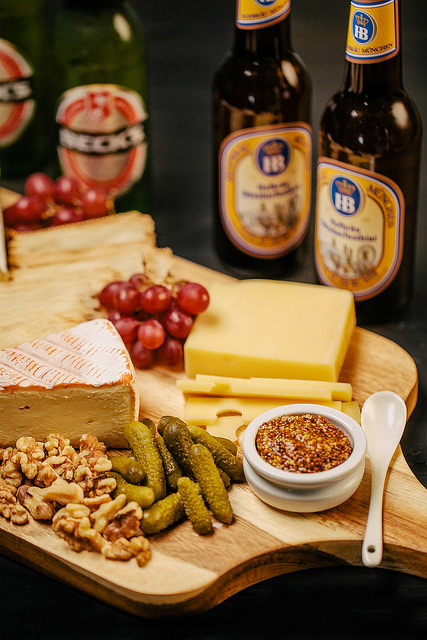 When it comes to pairings of all kinds, we turn to Lisa Ali, our in-house Tastemaster. In celebration of fall and Oktoberfest, she's put together four intriguing beer and cheese pairings that run the gamut from hoppy to sweet and herby to fruity.

Lisa's tip: Put all four together as a flight and make them the centerpiece of a fun night with friends or family — you may even want to take some tasting notes of your own.

And, of course, if you're looking for more beer and cheese pairings, give Lisa a call at our Century City store.
Weihenstephaner Oktoberfest beer paired with Cypress Grove's Purple Haze
Purple Haze goat cheese is a California favorite, and the fresh and spicy yet mildly hoppy notes of this beer bring out its herbaceous profile — we taste lavender and fennel pollen.
Hofbräu München Oktoberfest beer paired with Swiss Emmenthaler
Supple-soft and full-bodied with slightly sweet finish, this brew pairs harmoniously with the nutty-sweetness and buttery texture of Swiss Emmenthaler.
Erdinger Hefeweizen Oktoberfest beer paired with Rougette Bavarian Red
Rougette's robust aroma and full-flavored creaminess balances the forward malty flavor of the hefeweizen, while accentuating its undertones of fruit and clove.
Beck Pilsner paired with Cambozola
The full-bodied taste and hoppy bouquet of this pilsner stands up to the bite of blue in Cambozola, a rich combination of Camembert and Gorgonzola.