Announcements
Taste Test: Beef Jerky
October 10, 2018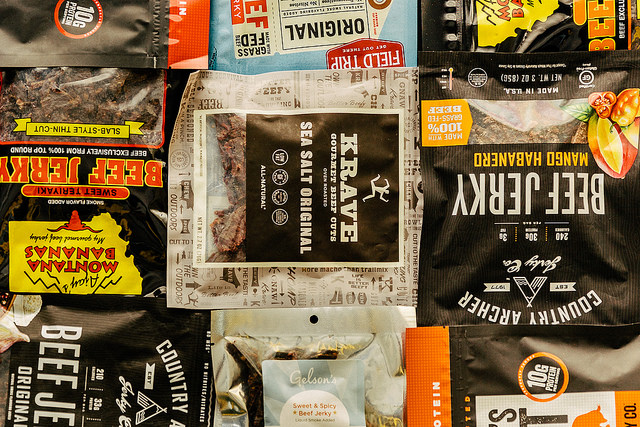 Beef jerky is a classic game day munchy and an awesome host gift if you're going to watch the game at somebody else's house — especially if you skip the gas station variety.

We're not judging: After all, what else are you going to do on a road trip, but gnaw your way through a long-winded beef jerky project? But we will say that right now gourmet jerky is hot, hot, hot, and our shelves are filled with super flavorful, healthy jerky options.

In fact, there are so many brands and flavors it's sometimes hard to choose between them — so we put our crack team of tasters on it. They tried 13 beef jerkys from 6 brands and sorted out which had the best texture and overall snackability, and which were tops in the original, teriyaki, and spicy flavor categories.

They're finally done chewing, and here are the results.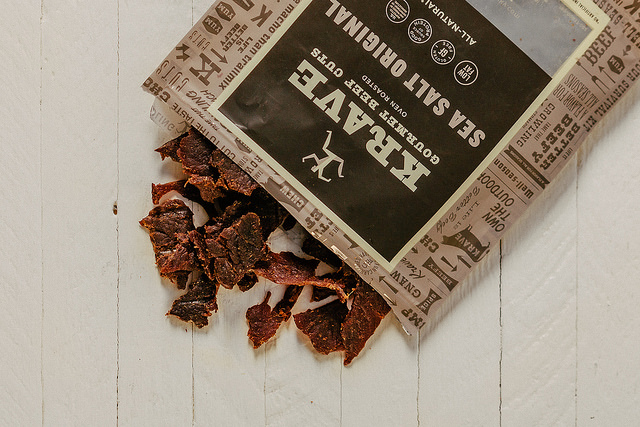 Best Overall and Original Flavor: Krave Sea Salt Original Beef Jerky
Produced in Sonoma County, this jerky makes a clean sweep of both the general categories. It's made with honey, which gives it a deep sweetness that's really nice with the jerky's mild smoke. And our tasters give it mad kudos for texture: Much tenderer than most jerkys, it's soft and meaty. What's the dangerous downside to that? It's pretty easy to eat through a bag of it.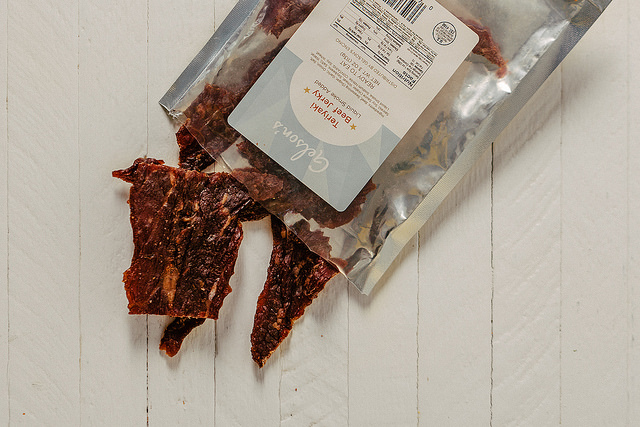 Best Teriyaki Flavor: Gelson's Teriyaki Beef Jerky
In this category, our tasters say they were really looking for that classic, bold teriyaki flavor — tangy, sweet, and salty with a mild heat. The Gelson's jerky has it in spades, plus a bit of mild liquid smoke. Tasting notes also mention the quality of the meat, which is substantially thicker in cut for a texture that's pleasantly hard and chewy.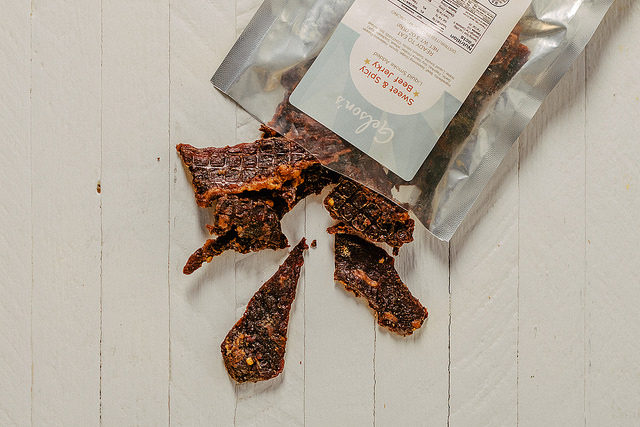 Best Spice Flavor: Gelson's Sweet & Spicy Beef Jerky
This jerky has a sweet and fiery flavor our tasters say is well nigh addictive. They also think it's the one you're going to want to tuck in the glove compartment: The texture is all sinew and leather, a classic long chewer that will get you through the lonely miles … or nine or so innings of baseball. Just bring a box of Kleenex — we're not kidding about the heat.