Announcements
/

/

Gelsons free sip n shop program 2
Gelson's Free Sip 'N Shop Program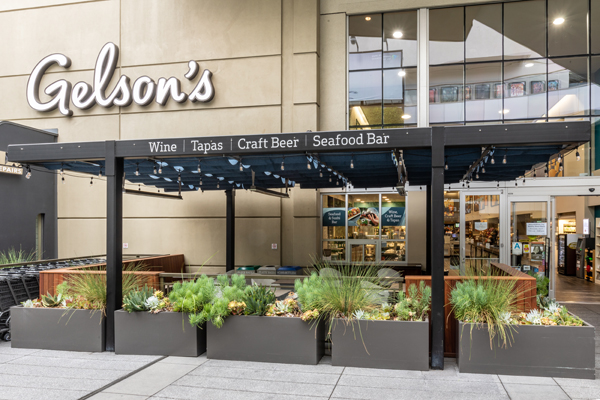 We are excited to announce the grand re-opening of our Century City store, to take place from Friday, August 3 through Sunday, August 5!
Beautifully remodeled, the relaunched Gelson's Century City is located at Westfield Century City.
Gelson's Century City new features include:
New sit-down wine, craft beer, and tapas bars
New seafood & sushi sit-down bars
Wolfgang Puck build-your-own-pizza station.
Opening Soon:
A grill station where those who have purchased meat or seafood can have it expertly grilled
Grand re-opening specials will include:
30% off 6 or more wine, beer and spirits sale*
Free samples throughout the grand reopening
Meet the Brewery/Winemaker:
Friday 8/3 featuring BJ's Brewhouse 12-4pm
Saturday 8/4 featuring Gelson's Wines with Winemaker Doug Margerum 3-7pm
Sunday 8/5 featuring Golden Road Brewing 12-4pm
On Friday, from 11:30 a.m - 4:30 p.m, guests will be treated to a special appearance by award-winning chef, restaurateur, author and media personality Curtis Stone, who will be doing cooking demos and meet and greets, promoting his new seasoned ground beef products in partnership with Thomas Farms Kitchen which is now available at Gelson's.
Making it even easier to visit: 3 hours of free parking with a minimum $5 purchase, and free valet parking with a minimum $25 purchase.
"Gelson's wants to be more than the go-to grocery store for local residents, workers and visitors alike," said Gelson's President & CEO Rob McDougall. "Social gathering spots like the new wine, craft beer, tapas, and seafood & sushi bars in Century City fit with this vision in making Gelson's an unparalleled food and lifestyle experience."
*Mix and Match all 750 ml or larger wine and spirits, and 16.9 oz or larger beer bottles. Includes regular and sale priced items. While supplies last—no rain checks. Gelson's reserves the right to limit quantity. Offer valid only at Gelson's Century City on August 3-5, 2018.