Announcements
/

/

Your guilt free guide to healthy summer desserts
Your Guilt-Free Guide to Healthy Summer Desserts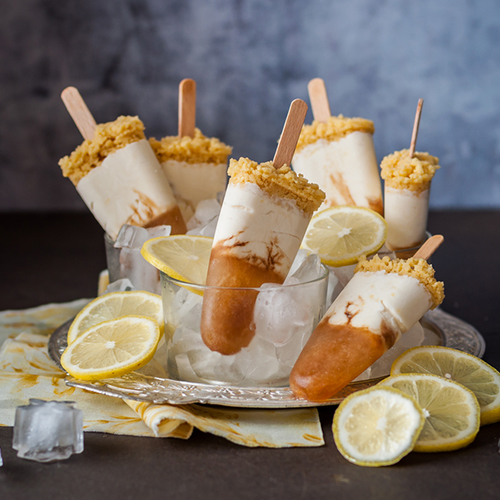 Summer is a time for socializing and spending evenings with friends and family. With these types of events come numerous desserts and sweets that could wreak havoc on your waistline. Instead of indulging in those types of rich desserts, consider learning a few light, healthy summer dessert recipes you can indulge in without any guilt.
Grilled Peaches with Cinnamon Sugar Butter
These are an easy, quick, and delicious dessert you can make almost any time, taking less than 10 minutes and resulting in a dessert that is sure to be a huge hit.
What you'll need:
3 tablespoons of brown sugar
½ tablespoon of cinnamon
3 peaches, halved with the pits removed
1 tablespoon of unsalted butter
Yogurt, ice cream, or syrup for toppings
Preheat the grill to medium heat while preparing the peaches and the sauce so it is ready when you are. Grill them with the cut side down for about three minutes for ultimate taste.
Light Banana Pudding
Pudding is a fantastic summertime treat. It is cold, not too heavy, and incredibly refreshing. Don't waste your time with the premade versions, which are often filled with sugar. Instead, make your own light banana pudding.
What you need:
1 large package of instant vanilla pudding
2 cups of fat-free milk or coconut milk
1 cup vanilla non-fat Greek yogurt
1 cup whipped topping
3 ripe bananas, sliced
Whisk the milk and pudding mix for about two minutes and then add the yogurt and whipped topping while continuing to stir. Distribute the bananas at random spots throughout the mixture for a variety and flavor. Cool for at least four hours before serving.
Cheesecake Popsicles
Cheesecake and popsicles are two of the summer's best treats. As long as you have popsicle molds, they are also incredibly easy to make yourself.
What you need:
5 ounces low-fat cream cheese
¼ teaspoon vanilla
¼ teaspoon lemon juice
½ cup of milk
¼ cup dark chocolate chips
2 teaspoons of coconut oil
1-2 crushed graham crackers
These delicious treats do not freeze fast, so it is best to do the prep work at night and then let them freeze while you sleep. By lunchtime the next day, they should be ready.
Stop into your closest Gelson's location or contact us ahead for carry-out service, to get everything you need to create these healthy summer desserts. As the area's best organic grocery store, we pride ourselves on stocking only the best selection of natural and kosher foods, guaranteeing that each one of these easy healthy dessert recipes turns out perfectly.