Recipes
Delicious Slow‑Cooker Recipes for Fall & Winter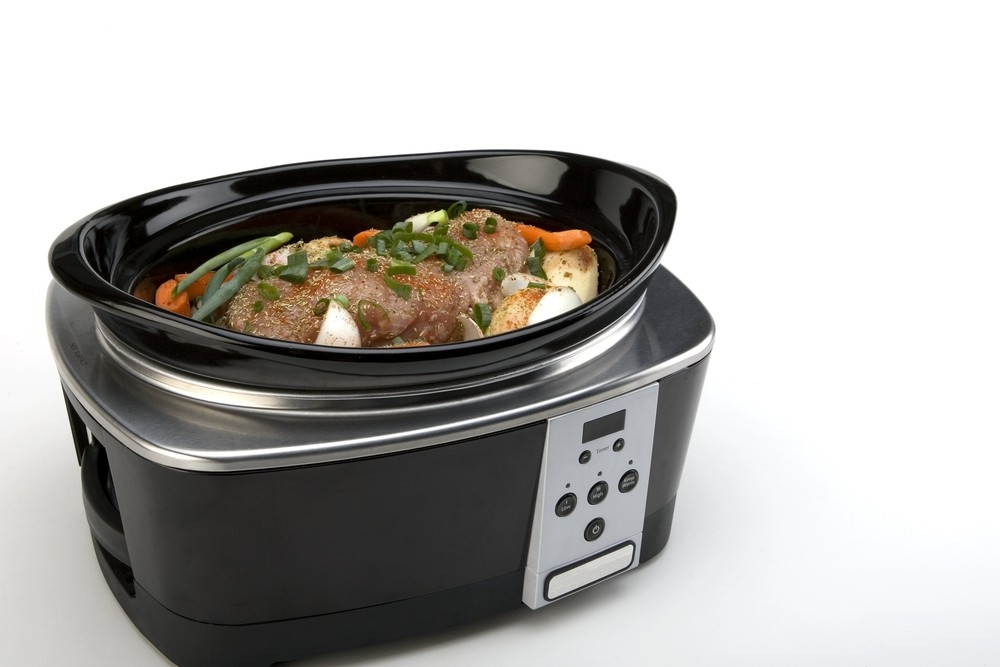 A slow cooker is your secret to easy, fuss-free meals all year long, but come fall, this handy kitchen tool really shines. Whether you're planning a flurry of activity or prefer to relax and enjoy the comforts of home, having a selection of recipes for the slow cooker is sure to simplify your season.
Perfect for the heartwarming foods of fall, a slow cooker makes it easy to prepare delicious and hearty meals with next to no effort. After all, what could be better than coming home to a welcoming house and being greeted by the aroma of a warm dinner that's ready to be enjoyed?
Now that the cooler autumn weather is upon us, it's time to wind down and cozy up with one of these fabulous slow cooker recipes for fall.
Slow Cooker Beef Chili
Chili is a fall staple, especially for football Sundays and cool evenings at home. With this recipe for slow cooker chili, you'll enjoy all the rich flavor of a homemade recipe – but none of the time-consuming efforts is required. It's the perfect dish for feeding a crowd, especially because you can easily scale the recipe for more or fewer servings as needed.
Thanks to the slow cooker, making this chili is as easy as browning the beef, placing everything in the slow cooker, and letting the flavor magic develop for six to eight hours. When it's time to eat, top with your favorite toppings, such as cheese, sour cream, corn chips, and onions.
Slow Cooker Chicken Thighs
Everybody needs a foolproof chicken recipe, and these chicken thighs in the slow cooker are as simple as they are delicious. Use skin-on chicken thighs (bone-in or boneless) for maximum flavor and definitely invest the few extra minutes searing the meat before putting it in the slow cooker. The marinade can be made with a handful of pantry basics and turns into a rich sauce after cooking is complete.
This recipe for slow cooker chicken can be done in as little as two hours or set on low for up to six hours. Serve over fluffy rice, and you'll have a hit that reaches maximum comfort food potential.
Pumpkin Spice Custard
You might be surprised to hear that there are plenty of ideas for desserts in the slow cooker, especially for fall. This pumpkin spice custard is a decadent classic with a convenient twist, using the slow cooker to cut down considerably on your time in the kitchen.
Canned pumpkin, sugar, evaporated milk, eggs, and a few other ingredients – including the surprise star, espresso powder – are combined in a baking dish and placed in the slow cooker. After several hours, it's ready to scoop onto a dish and top with whipped cream and gingerbread cookie crumbles for a fall dessert delight.
Sweet Potato and Pesto Slow-Cooker Bread
Your slow cooker is a jack-of-all-trades tool, and can even be used for homemade bread! This soft loaf blends fall favorites like sweet potato and nutmeg, adding in a surprise twist in the form of pesto. Don't let the beautiful braiding intimidate you; the bread is something even an amateur baker can successfully create.
After a few hours, the smell of fresh-baked bread will fill your home, and you'll have a wonderful complement to fall pasta, soups, and more.
Slow-Cooker Short Ribs
These beef short ribs are a dish worthy of a special occasion, but take less than a half-hour to put together in the crockpot. Fall-off-the-bone tender and full of flavor, they're sure to impress your guests and become a regular in your fall lineup.
Included in the recipe is a traditional trio of ingredients (carrots, garlic, and onion), as well as a few basic items you probably already have in your pantry. Serve over rice – or better yet, mashed potatoes – for a truly fabulous fall meal.
German-Style Pot Roast
Inspired by the homestyle dishes that so many of us associate with our grandparents, this recipe for German-style pot roast has been updated to use the slow cooker instead of the oven. You might be new using dill pickles, sauerkraut, and bacon for pot roast – but trust us, it produces a delicious result.
Use stout beer for an authentic German touch, or substitute beef broth if preferred. After several hours of slow cooking, the roast will be tender, flavorful, and perfect for a fall evening.
Butternut Squash Soup
Need a fast weeknight recipe that will keep your belly full this fall? Try this recipe for butternut squash soup in the slow cooker, and you'll have the perfect stress-free meal.
You can purchase pre-cubed squash to simplify the prep even more, or make the soup ahead and freeze for something delicious to defrost, reheat, and eat.
Candy Bar Fondue
A collection of fall recipes ideas wouldn't be complete without a sweet treat inspired by Halloween! This candy bar fondue not only puts all that extra candy to good use, but it uses your slow cooker to set up a fun family experience that everyone will enjoy.
Using a mix of caramels, mini candy bars, marshmallow cream, chocolate chips, and heavy cream, this unique fondue recipe produces a rich and creamy chocolate fondue. No fondue set is needed here because your slow cooker will do all the work. Once it's ready, serve it warm with apple slices, graham crackers, pretzels, and bananas for a decadent dessert.
Get Ready for Fall with Recipes Necessities from Gelson's
Now that you have plenty of inspiration for creative fall meal ideas, it's time to stock up on all the recipe must-haves. Gelson's carries everything you need for everyday meals and special occasions alike, including a variety of seasonal produce, premium meats and seafood, baking basics, pantry staples, and so much more. No matter what your fall plans are this year, we'll help you make sure that it's a season full of flavor.
Contact your neighborhood Gelson's for more information about services like fall catering, and stop by to start shopping for fall now!
Featured Image: Shutterstock / Michael Cocita