Recipes
Family Recipes from Grilled Steaks to Ice Cream Floats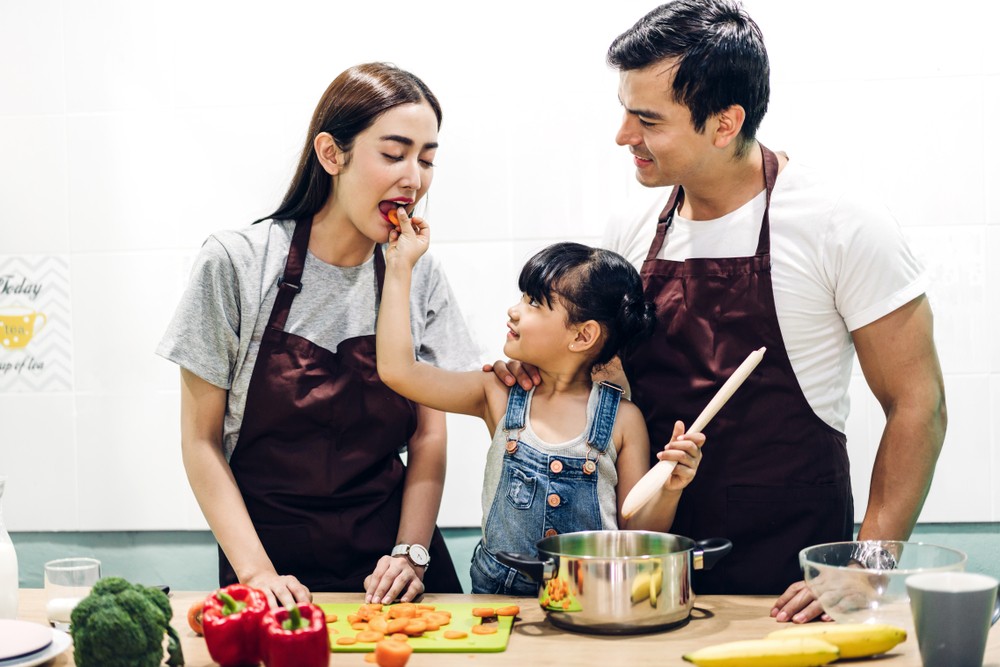 This summer, pleasing the entire family with delicious, warm weather meals doesn't have to be a struggle – especially not when you have a fun variety of people-pleasing recipes up your sleeve. Once the temperatures start to rise and the days get longer, most families look forward to enjoying more meals outside, making the most of the gorgeous weather. Whether you're on the hunt for simple summer desserts, restaurant-inspired seasonal dishes, or suggestions for what to have for a BBQ, we have you covered with a collection of summertime food ideas that will satisfy kids and adults alike.
Simple, Flavorful Grilled Steak
With a little bit of knowledge and some practice, you can become your family's celebrated grill master this summer. Learn your way around key BBQ tips and grilling basics, then be sure to select high-quality steaks for best results. Salt and pepper are the perfect pairings for no-fail seasoning, but feel free to switch up your spices when you get a little more comfortable. If you really want to get creative, try your hand at delicious steak recipes like filet mignon with Argentine chimichurri sauce or Cuban flank steak with grilled veggies.
Grilled Seasonal Fruits
While you have the grill fired up, consider incorporating grilled fruits into your meal. Summertime fruits caramelize beautifully on the grill, and can be a delicious, complementary ingredient in sweet and savory dishes alike. Looking for grilled fruit inspiration? Try grilled peaches with vanilla yogurt, grilled pineapple paired with shrimp or chicken kabobs, or even grilled bananas sliced over vanilla bean ice cream.
Ice Cream Floats
The ice cream float is an iconic summertime dessert, and for good reason – it's tough to think of anything more deliciously nostalgic than the combination of sweet ice cream and fizzy soda. If you're looking for a fun, hands-on dessert to enjoy with your family, try creating a make-your-own ice cream float bar. Incorporate a variety of soda like root beer, cola, and even fruit-flavored sodas, different flavors of ice cream, and fun toppings like caramel and sweet syrups. See who can come up with the most creative ice cream float combination and have a tasty good time together.
Campfire Favorites
Whether you're on a camping adventure deep in the great outdoors or just hanging out by your backyard firepit, there are plenty of recipes that can be made over the open flame. Cooking with a campfire can be a great way to make summer dinners special and extra fun for your family, or even to add a romantic touch for a casual date. Pair your campfire steak with crispy potatoes, then finish the meal with a barbecued banana boat, a sweet treat made using foil, bananas, marshmallows, and chocolate chips.
If there's one thing all the best family recipes and summer BBQ ideas have in common, it's this: they're simple, fuss-free, and can be completed in no time at all. Why not apply the same no-hassle approach to your summertime grocery shopping? At Gelson's, we have everything you need for all your favorite summer recipes, including farm-fresh produce, premium seafood and meats, gourmet ingredients, and more. Here, it's simple to shop for all your summertime necessities, giving you more time to enjoy the season.
Stop by your local Gelson's today to pick up all the must-have summer ingredients for your family meals and take full advantage of everything the season has to offer.