Dessert Recipes
McCann's Oatmeal-Banana Bread
November 28, 2018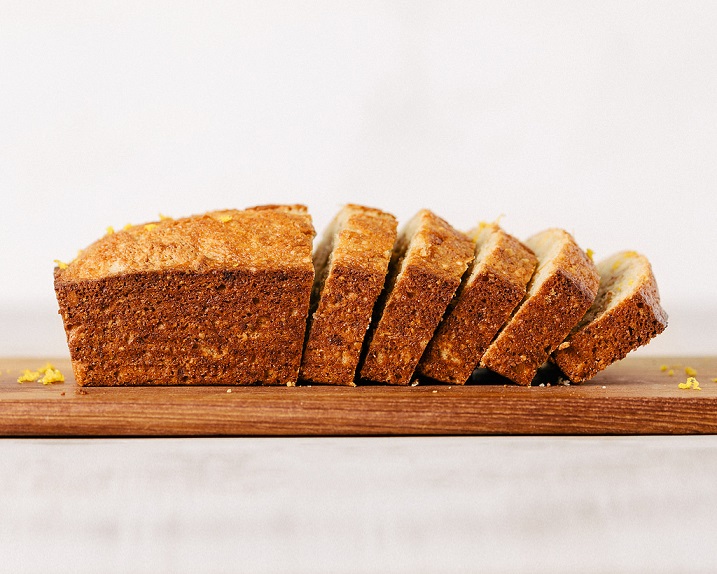 Full of texture from the oats, crunchy walnuts, and chewy candied orange peel, this banana bread is wonderfully moist and not at all mushy — a terrific update on traditional banana bread recipes. We especially like how the crust crisps up in the oven. Plus with all those good Irish oats, it's got some healthy fiber too.

Few baked goods come together as easily as a quick bread. That's one of the reasons we like to make this one for a family brunch. It adds a light, oaty, sweet note to our breakfast plate and gives the house that welcoming baked-goods smell. Of course, it's great in the late afternoon with a cup of coffee too.

Our tip: To make the morning baking go even faster, prep your dry ingredients the night before. And, if you have leftovers, store them in a sealed container. Put paper towels in the bottom of the container and on top of the bread; that will help keep it dry and fresh.
Servings: 14
Ingredients
⅓ cup butter
1 cup sugar
1 egg
1 cup mashed banana
1 cup all-purpose flour
½ cup McCann's® Quick Cooking Irish Oatmeal
2 tsp baking powder
½ tsp salt
¼ cup chopped walnuts
¼ cup candied (citrus) peel
Directions
Preheat the oven to 350º and grease a loaf pan measuring 10 x 5 inches.
In a large mixing bowl, cream the butter and sugar.
Add the egg gradually and mix well, beating all the time. Then add the mashed banana, mixing until combined.
In a medium bowl, whisk together the flour, oatmeal, baking powder, and salt.
Add the dry ingredients to the creamed mixture and stir well. Add the nuts and the candied peel.
Spread the mixture into the loaf pan, and bake for about 45 minutes. Insert a toothpick into the center of the bread — if it comes out clean, the bread is ready. If not, give it another 5 minutes.
Let the bread cool for 10 minutes, and then turn it out on a wire rack to cool completely before you slice or store it.
Recipe source: McCann's Irish Oatmeal.