Recipes
Passover Recipes & Meal  Ideas from Gelson's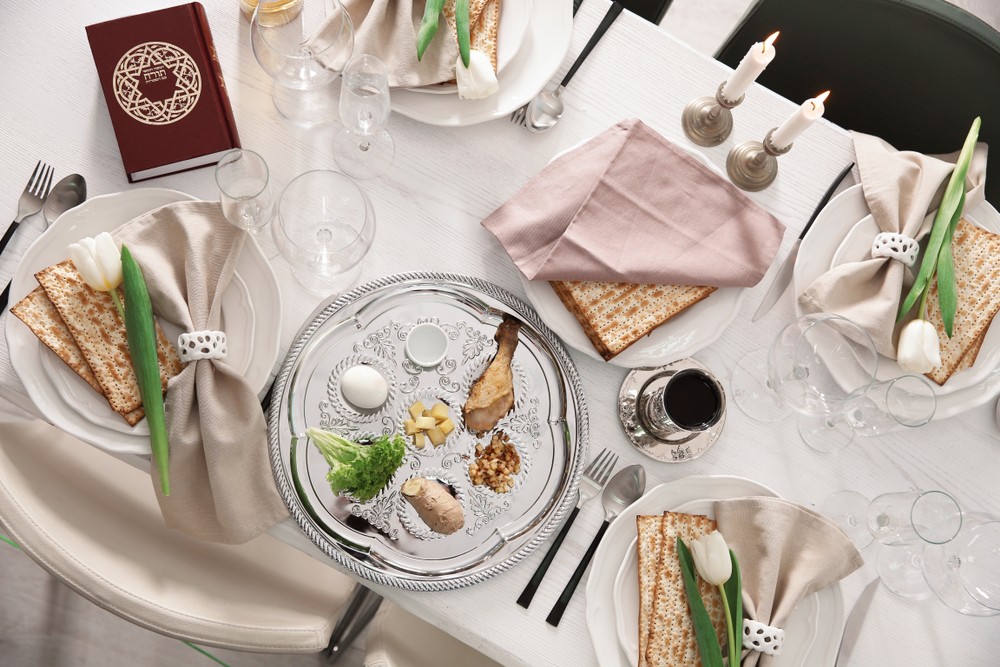 Every year, Passover is one of the most treasured Jewish celebrations, marking several days of celebration commenced by the Passover Seder. This special feast holds special significance not just as a religious holiday, but also for the rich family memories and traditions that often accompany it. If you're planning to host Passover dinner this year, planning your menu can be one of the biggest challenges you'll have to tackle. But keeping kosher and adhering to the special Passover traditions doesn't have to limit your creativity; in fact, the holiday is a wonderful opportunity to meld your new traditions with ones that may have been in your family for generations.
Here are our favorite Passover meal ideas, as well as a few tips for planning your upcoming Seder meal.
Passover Dinner Ideas to Try This Year
Whether it's your first or fiftieth time hosting the Seder meal, creating the dinner menu is one of the most important parts of planning the celebration. Here are a few ideas for Passover dinner that will easily join the ranks of your family's longstanding favorites.
Roast Chicken with Leeks and New Potatoes
Roast chicken is a timeless classic, and when paired with the cozy flavors of leeks and new potatoes, it makes for a wonderful main dish for Passover dinner.
Passover Roasted Lamb
Roasted lamb is another spring holiday favorite, and whipping up your own batch of mint sauce is surprisingly easy – but it elevates the flavor to impressive new heights.
Potato Latkes
Crisp and perfectly seasoned, these potato latkes are a Passover side dish staple.
Beet, Blood Orange & Fennel Salad
Brighten your Seder dinner with the vibrant flavors of farm-fresh produce in this Beet, Blood Orange & Fennel Salad, a colorful salad that's as beautiful as it is delicious.
Chocolate Macaroon Cake
This flourless chocolate cake is incredibly fudgy and rich, packed with plenty of coconut flavor for a unique Passover dessert.
Tips for Planning Passover Dinner
Once you've selected a few favorite dishes for Passover, here are a couple other great tips to make your planning process easy:
Order floral arrangements for simple but stunning decorations
There are few decorative elements better than flowers to signify a special celebration, especially in the spring. Order a few professional arrangements to add a beautiful touch to your dining space.
Don't forget the Passover wine pairings
There are plenty of wonderful kosher wines, so be sure to check at your Gelson's wine bar for help with choosing a few to complement your Seder meal.
Make Delicious Memories this Passover with Help from Gelson's
Whether you prefer traditional Passover recipes or are hoping to put a modern spin on your family's celebration, you can make this year a holiday to remember with help from your neighborhood Gelson's Supermarket. Our Southern California grocery stores offer an exceptional selection of gourmet and kosher ingredients, making shopping for your Passover dinner simpler than ever before.
Not sure if you want to tackle the task of cooking Passover dinner on your own? Let our talented Deli and Catering team handle food preparation – all you'll have to do it pick up the chef-crafted dishes, serve your family and friends, and enjoy a wonderful holiday. Or, enjoy the best of both worlds and pick up a few chef-made side dishes to complement your homemade favorites. Whatever you have planned for Passover this year, we'll help you pull off a wonderful, hassle-free celebration.
Browse our blog and recipe collection for more Passover meal ideas and stop by your local Gelson's today to start shopping for all your kosher necessities.