Appetizer Recipes
Pup Tent Potatoes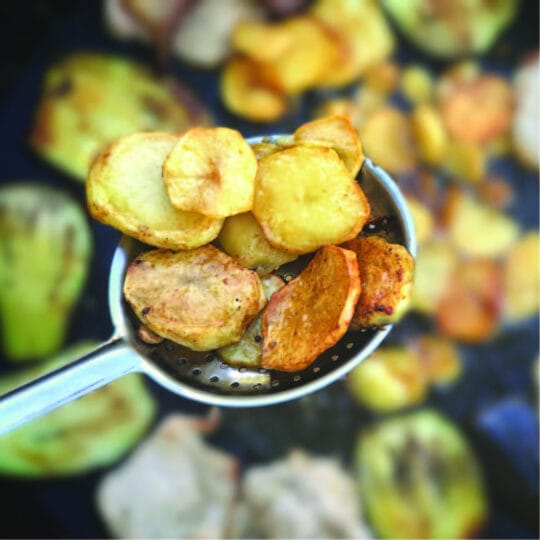 Appetizer
Pup Tent Potatoes
Serves: 4
Ingredients
4 small baking potatoes or 4 medium sized new potatoes scrubbed
freshly ground pepper if desired
Directions
Prepare barbecue or camp coals to medium to high heat.
Slice potatoes across into inch thickness.
Place sliced potatoes in the middle of a large piece of aluminum foil. Drizzle teaspoon of oil over each potato, separating the sliced potatoes slightly to allow some of the oil to get between the slices. Season with salt and pepper if desired, and curl up sides of aluminum foil to make a snug pouch.
Place potato pouches on rack of barbecue or the campfire and cook for 10 to 15 minutes.
Let cool before unwrapping and serving.