Appetizer Recipes
Quick Cranberry Sauce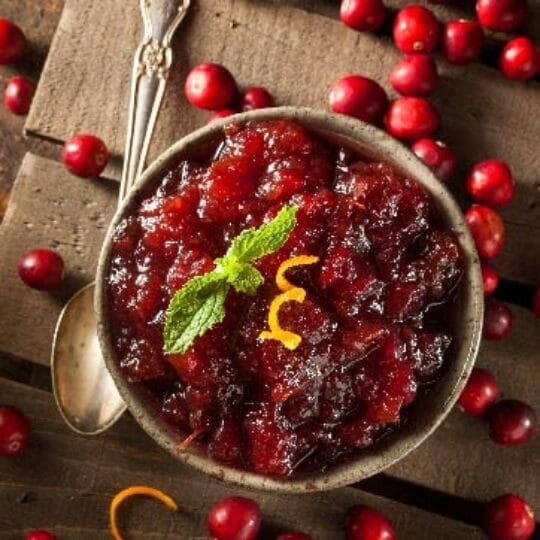 Appetizer
Quick Cranberry Sauce
Serves: 8
Ingredients
16 ounces Orange Marmelade
Directions
Place all ingredients in a small sauce pan and bring to a boil.
Reduce heat and simmer for about 10 to 15 minutes or just until the cranberries start to break.
Remove from heat and chill. Remove the cinnamon stick and serve cold.
PRESENTATION NOTES:
After the sauce has thoroughly cooled, place in a small, festive serving bowl, garnish with a cinnamon stick and a fresh mint sprig.