Appetizer Recipes
Roasted Honey Sweet Potatoes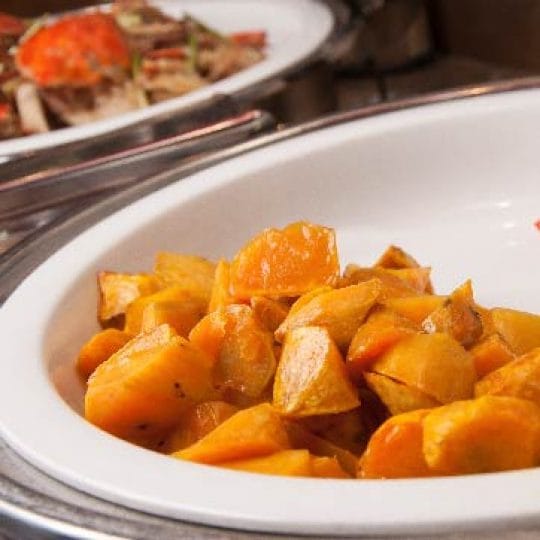 Appetizer
Roasted Honey Sweet Potatoes
Serves: 4
Ingredients
2 1/4 Pounds Red Skinned Sweet Potatoes peeled cut In 2 1/2 Slices
1 tablespoon orange juice
Directions
Pre heat oven to 350F. Place potatoes on a baking sheet pan.
Stir together the honey, butter, lemon juice, and orange juice in a small saucepan over medium heat until the butter melts. Pour 3/4 of the butter mixture over the potatoes, toss to coat.Sprinkle generously with salt and pepper.
Bake sweet potatoes until tender when pierced with a fork, stirring and turning occasionally, about 50 minutes.
Coat with the remaining glaze before serving.
PRESENTATION NOTES:
Not that these potatoes need anything extra, but if you like to add extra taste sensations, serve with a dollop of sour cream lightly seasoned with cinnamon and sugar.