A lovely Sentiment, Long-Lasting Memories
What occasion are you marking? What moment calls for celebration? What friend or loved one is on your honor roll this week? Let Gelson's help you find a fragrant and delightfully exquisite solution to your giving challenge.
"Low-risk, high-reward" describes any gift from our Floral Department. Smiles and enthusiastic thank you's are practically guaranteed, as the fragrant sentiment communicated with a charming medley of blooms hits the emotional bull's-eye with colorful consistency. Our generous selection of flowers, from the beautiful classics to rarer, more creative varieties, arrive fresh every day throughout the year, from around the world and local flower farms — ready to go home in a bunch or in a bouquet. If it blooms, it will bloom for you, and the lucky object of your attention.
Seasonal Bouquets
Our floral designers are always creating breathtaking seasonal bouquets. Celebrate each season with one of our custom bouquets, available in your local Gelson's floral department.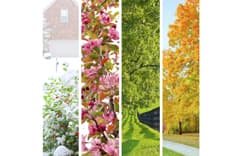 Orchids
A staple of the floral world and one of our personal favorites, Orchids make anyone's day brighter with their delicate beauty and symmetrical shapes touched with a purple hue. Gelson's floral buyers work with some of the best growers to ensure that, if taken care of properly, they can last and keep your house glowing for some time.
Floral Arrangements
Gelson's floral specialists have a passion for design that is passed on to you in their creations. They work with their individual styles and the freshest plants and flowers to create unique arrangements that you can't find anywhere else. Want to take your home floral game up a notch? Come in and talk with our designers about what you like and they can help you find something that is you through and through.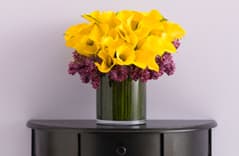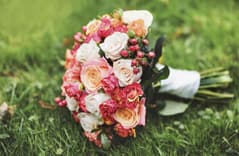 Floral Bouquets
There is never a bad time to surprise someone with a bouquet of flowers. From small combinations of delicate flowers, to extravagant bouquets that mix and match plant life and natural wonders, we have a wide variety to choose from. We also have beautiful succulent designs that last incredible amounts of time with minimal upkeep. Stop in your local Gelson's and chat with the floral specialists to find out more information!