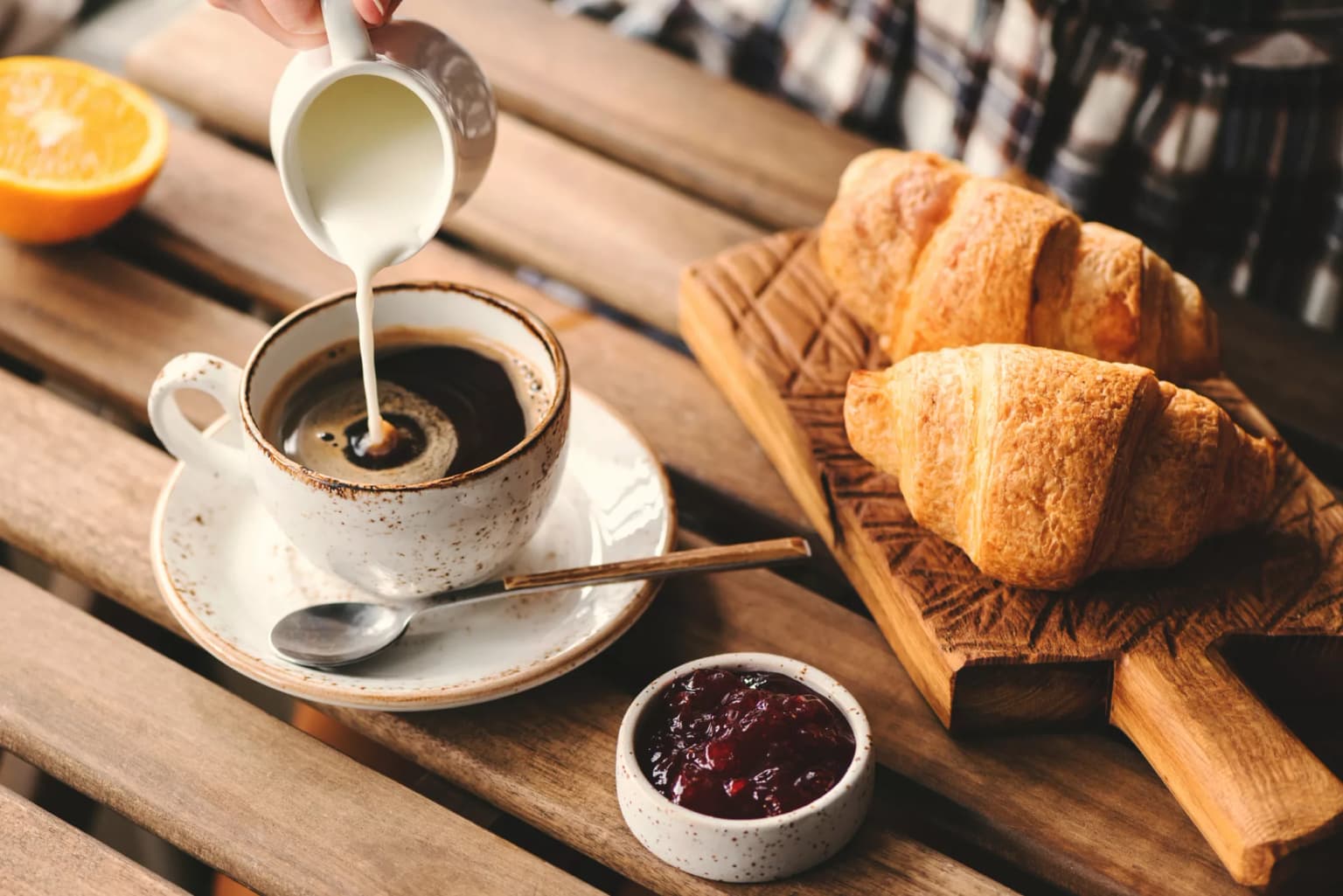 Whether you prefer a classic Americano or enjoy sampling a myriad of flavored lattes, your morning cup depends on high-quality coffee. And while we've all had those mornings when we settle for a subpar, watered-down brew, you'll never have to sacrifice quality when you get your coffee from Gelson's.

Here, we consider ourselves proud, card-carrying members of the coffee lover club. And even though we could easily debate the best way to make a cup of coffee (pour-over or French press?) and whether iced or hot is better, there is one thing we're sure of: Gelson's coffee includes the best selection of coffee brands in Southern California.

Our Top-Selling Coffee Brands
We've rounded up some of our favorite and most popular coffee brands to give you a coffee cheat sheet to use the next time you're shopping in-store. From traditional to trendy, there's something for every coffee enthusiast on this list.
If you love coffee, then you know Peet's. Since the 1960s, Peet's Coffee has been known for its first-class quality. Originating right here in California, the brand kicked off a coffee revolution that changed how Americans enjoyed their daily cup. Much to the joy of dedicated Peet's Coffee fans, you can find Peet's Coffee for sale in Gelson's throughout Southern California.
Named for the legendary Blue Bottle coffeehouse in Vienna in the 1600s, Blue Bottle Coffee was launched in Oakland, California, in the early 2000s. Their founder was tired of overroasted, stale coffee beans and wanted to give the people what they wanted and needed: truly fresh coffee. Blue Bottle Coffee now has coffee houses across the globe and premium coffee for sale in locations that include Gelson's.

Stumptown Coffee Roasters
With Portland being one of the world's coffee capitals, it's no surprise that industry-great Stumptown came from Oregon City. The Portland coffee roaster was founded in 1999 and is led by a passionate team of coffee experts dedicated to finding the very best beans on earth. With a tasting and roasting process perfected on a scientific level, Stumptown has become one of the most respected coffee brands around.
Yet another California coffee great, Philz Coffee, is considered a leader in "third-wave coffee," specializing in pour-over coffee. As a SoCal resident, you've probably been to Philz Coffee at least a few times. You might even be one of its many regulars. For days when you can't make it to the coffee shop, you can enjoy Philz Coffee from Gelson's, made right at home!
Here's a wonderful wake-up call: The enticing aroma and bold taste of freshly brewed Gelson's Coffee. These premium beans are roasted and packed in Los Angeles.
Born in the Windy City, Intelli now has countless fans across the country, who enjoy distinctively bold, thoughtfully sourced coffee.

Don't Forget the Flavorings!
Want to take your coffee from average to amazing? With Torani's massive variety of flavored syrups, you can upgrade your daily cup of coffee. Plus, Torani syrups are the perfect way to add flavor to cocktails, smoothies, spritzers, and more!

There are Torani flavors to suit every preference, including:

When you have a selection of Torani coffee syrups at the ready, customizing your hot or iced coffee is easy. Wish you could enjoy a peppermint latte in the middle of summer? You got it! Or, maybe you're a pumpkin spice devotee whose love isn't limited to the fall - grab the Pumpkin Pie syrup for Torani and enjoy!

In addition to coffeehouse-style syrups, Torani also has many other flavors for cocktails, sodas, and other beverages: try mango, coconut, or watermelon for a tropical twist, or surprise your tastebuds with kiwi, passion fruit, or blue raspberry! With Torani, there is no limit to what you can create.

Make Gelson's Your Go-To Spot for Coffee Essentials
If you're anything like us, you don't want anything to get in the way of your morning coffee. So, make sure you're always stocked up on delicious, high-quality coffee, creamer, flavorings, and more when you shop at your neighborhood Gelson's.

We carry all the best coffee brands in the business, including your longtime favorites and up-and-coming names you should know. And, of course, you can shop for a wide variety of delicious flavorings, creamers, milks, and anything else you need to make the perfect cup of joe. Not sure exactly what you're looking for? One of our team members is always happy to help you choose the right coffee brand, beans, and add-ons, anytime.

Check out our most popular coffee brands and find your newest favorite when you shop at your nearest Gelson's today!