Beverage Recipes
3-Step Bourbon Lift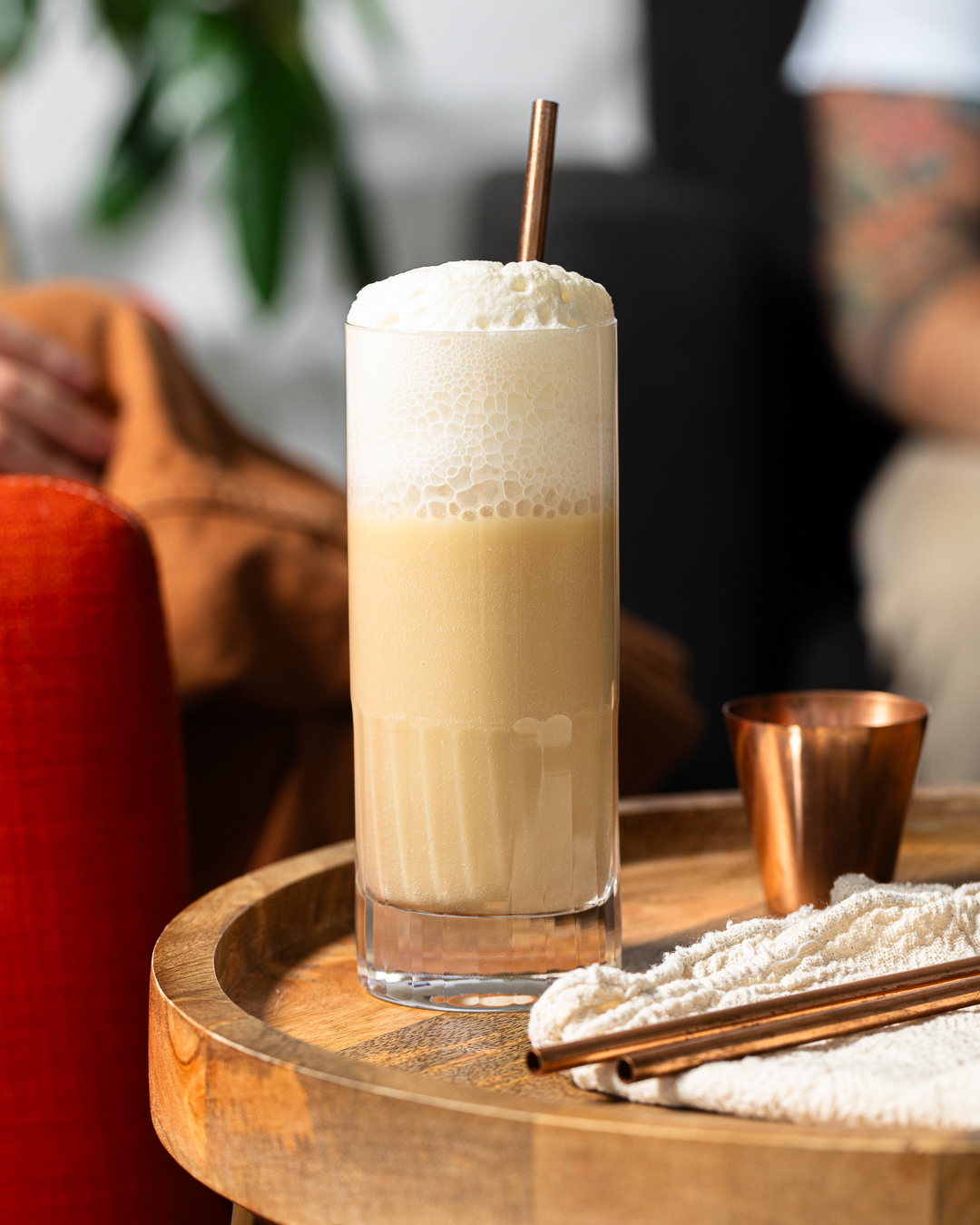 Is it a latte? Is it a root beer float? No, it's a light, refreshing Bourbon Lift — a mid-century classic and our new favorite fall cocktail. To make this recipe, we shake up bourbon, coffee liquor, and heavy cream with a little orgeat syrup, then top it off with club soda. We love how the orgeat and bourbon combine to give the drink some real depth. It has a light, almost floral sweetness and a caramelly warmth that feels seasonally appropriate.
Where does all that foam come from? Shaking up the ingredients creates a thin layer of foam that rises up when you add the club soda. As happy hour tricks go, it's actually pretty fun seeing just how high you can get that foam to rise!
Here's the recipe:
In a cocktail shaker, combine 1 ½ oz bourbon, ½ oz coffee liqueur, ½ oz heavy cream, and ½ oz orgeat syrup. Vigorously dry shake for 10 seconds.

Add a large handful of ice and shake vigorously until the cocktail is well chilled and the outside of the shaker is frosty.

Strain the cocktail into a Collins glass, then fill the glass with club soda. Add another splash, and the foam will rise above the rim of the glass. Serve with a straw and enjoy!