Lunch Recipes
4-Step Savory Cottage Cheese Bowl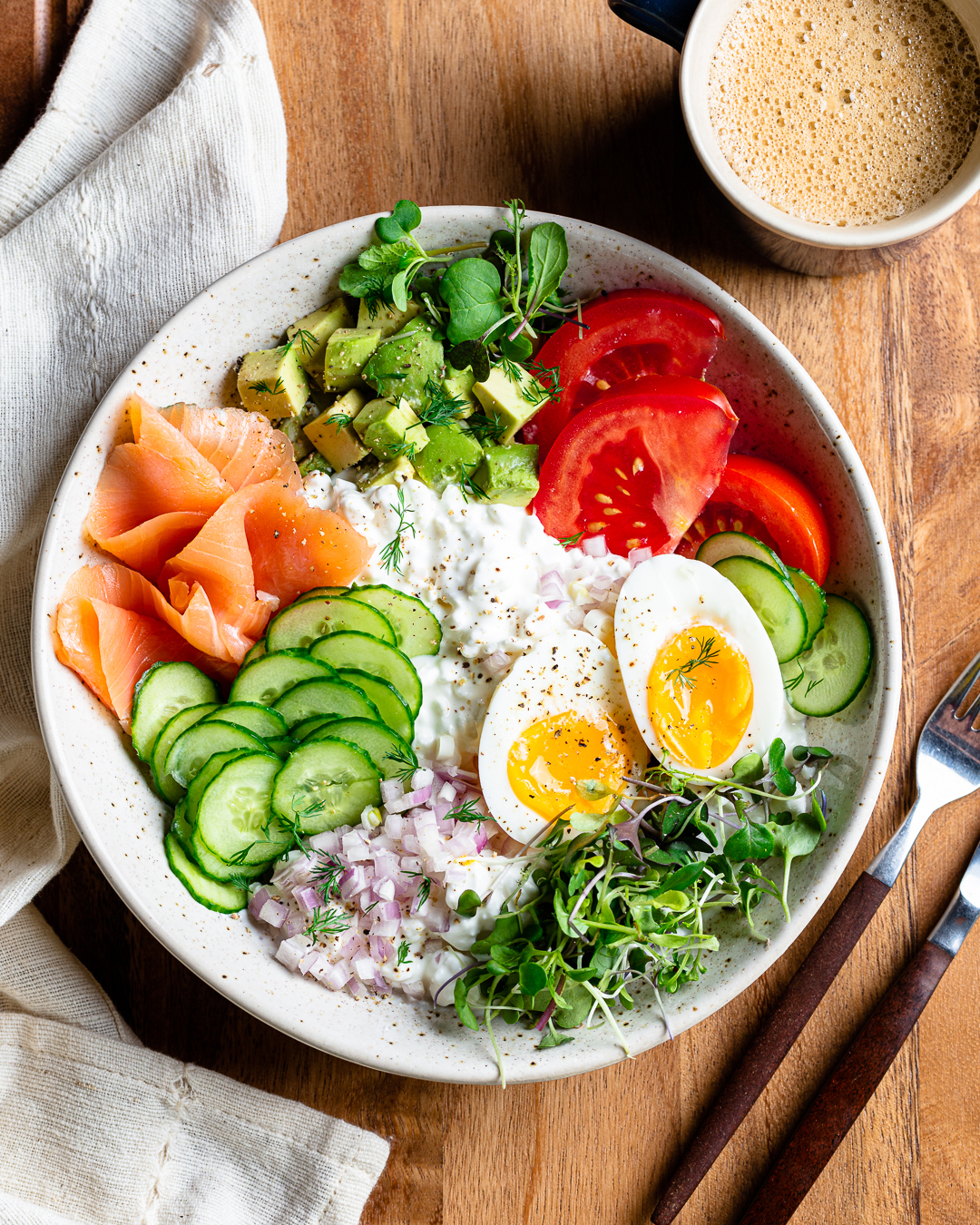 This recipe for our 4-Step Savory Cottage Cheese Bowl is so colorful and satisfying, we could eat it every day. It's a dazzling combination of flavors and textures! The herbs and veggies are so fresh, the shallots are bright and peppery, the jammy eggs and avocado are smooth and creamy, and the salmon is delicately smoky. It's a wonderful balance of healthy fats, satisfying protein, and crunchy freshness.
Every bite is an adventure! Enjoy it for breakfast with a mug of rich black coffee, or scoop big spoonfuls of it onto whole-grain toast for lunch.
Here's the recipe:
Place 1 egg in a small pot and cover it by 1" of cold water. Bring the water to a rolling boil over high heat and cook for 10 seconds. Cover the pot, remove it from the heat, and let the eggs rest for 6 minutes.

Meanwhile, fill a medium bowl halfway with ice and halfway with water. Once it has rested, submerge the egg in the ice bath until cool. Carefully peel the egg and slice it in half.

In a medium bowl, top 1 cup of cottage cheese with 1/2 tomato, thinly sliced; 1/4 cup thinly sliced cucumber; 1/4 cup diced avocado; 1 Tbsp minced shallot; 2 oz of lox; and the soft-boiled egg.

Garnish with microgreens and dill fronds, and season with salt and black pepper. Enjoy with hot buttered toast!