Lunch Recipes
5-Step Best Turkey Club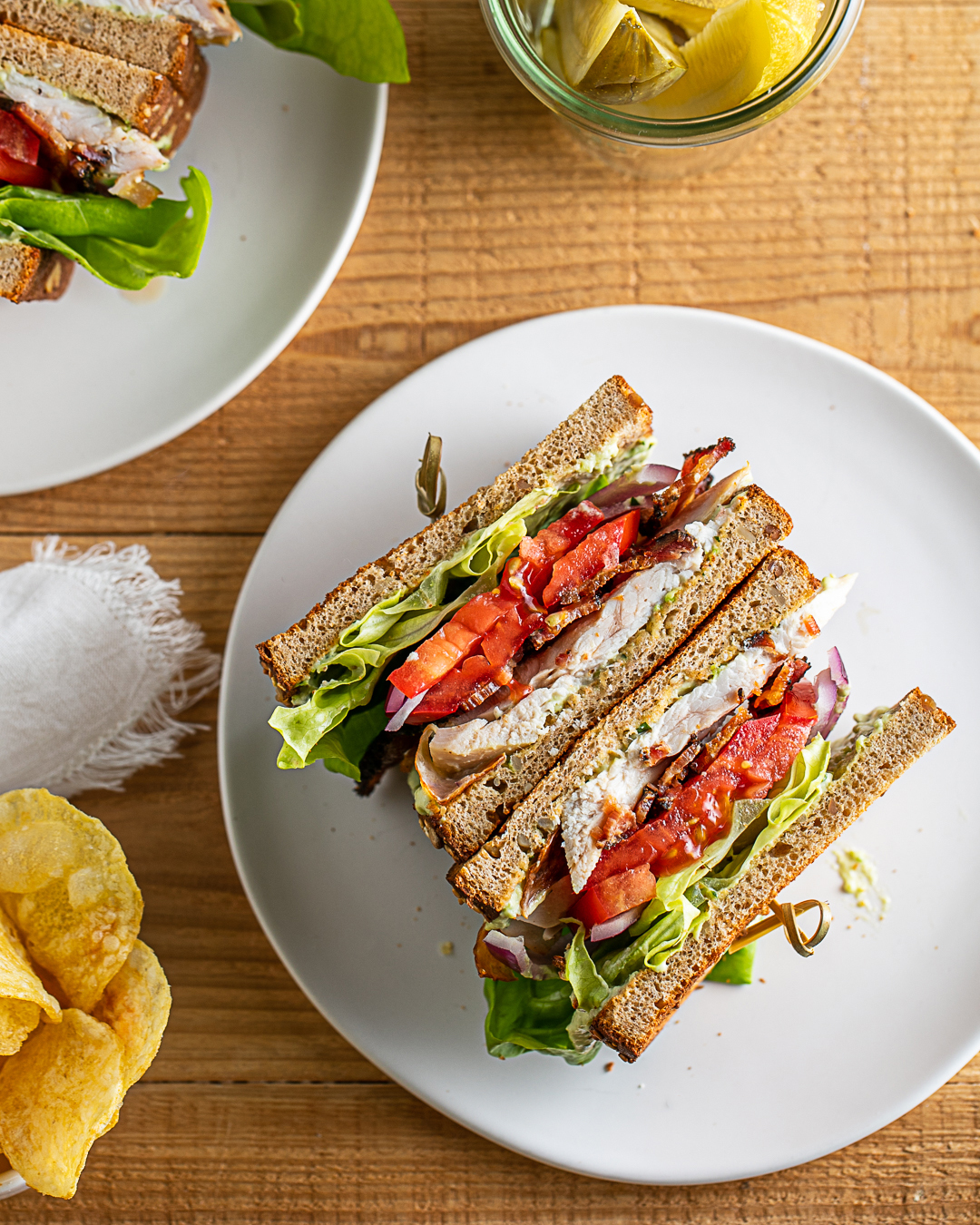 Crispy bacon, fresh tomato, tender butter lettuce, hearty whole grain toast, homemade avocado aioli, and roasted turkey cut into thick, juicy slices — now THAT'S what we call a club sandwich. It's extremely satisfying (especially with a dill pickle spear) and an excellent way to use up the leftover bird from Thanksgiving.
Here's the recipe:
Cook 8 strips of black pepper bacon until crispy.

To make the avocado aioli, mash together 1 ripe avocado, 1 Tbsp lime juice, 1 tsp minced garlic, and 1 Tbsp minced fresh cilantro until smooth. Stir in ½ cup mayonnaise and season with salt and pepper.

Toast 8 slices of multigrain bread and spread 1 Tbsp of avocado aioli on one side of each piece.

On 4 slices of the toast, stack 2 oz turkey, 2 strips crispy bacon, lettuce, and slices of tomato and onion. Top with the remaining pieces of toast.

Slice each sandwich in half and serve immediately.