Appetizer Recipes
5-Step Brie Bites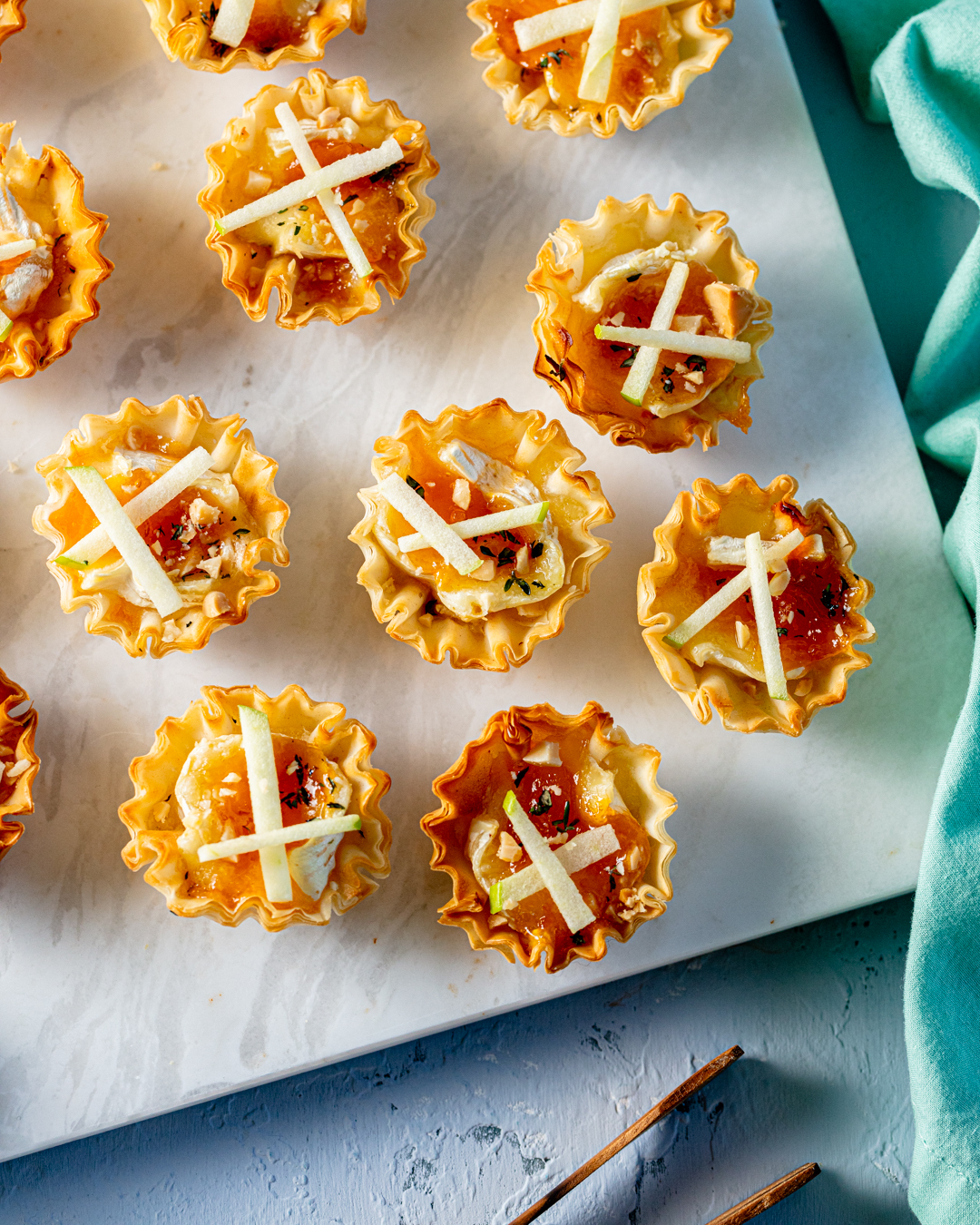 With a crispy phyllo exterior, creamy melted Brie, honey-sweet apricot jam, tart Granny Smith matchsticks, crunchy Marcona almonds, and a bit of earthy thyme, these little cuties are like an entire cheeseboard spread in a single bite. (Good news: you don't have to make a cheeseboard for your mom's party.) Plus, they're a rather attractive appetizer — those ruffled edges are so eye-catching, you certainly won't have any leftovers.
.
Here's the recipe:


Preheat the oven to 375°. Place phyllo shells (from 2 1.9-oz packages) on a baking sheet.

Place a 1-inch cube of Brie into each shell.. 3. Spoon ½ teaspoon of apricot jam into each shell.

Sprinkle the Brie with chopped Marcona almonds and chopped thyme leaves.

Bake for 10 minutes until the Brie is soft and gooey.

Garnish with thinly sliced Granny Smith apples and serve.