Dessert Recipes
5-step Brown Butter Shortbread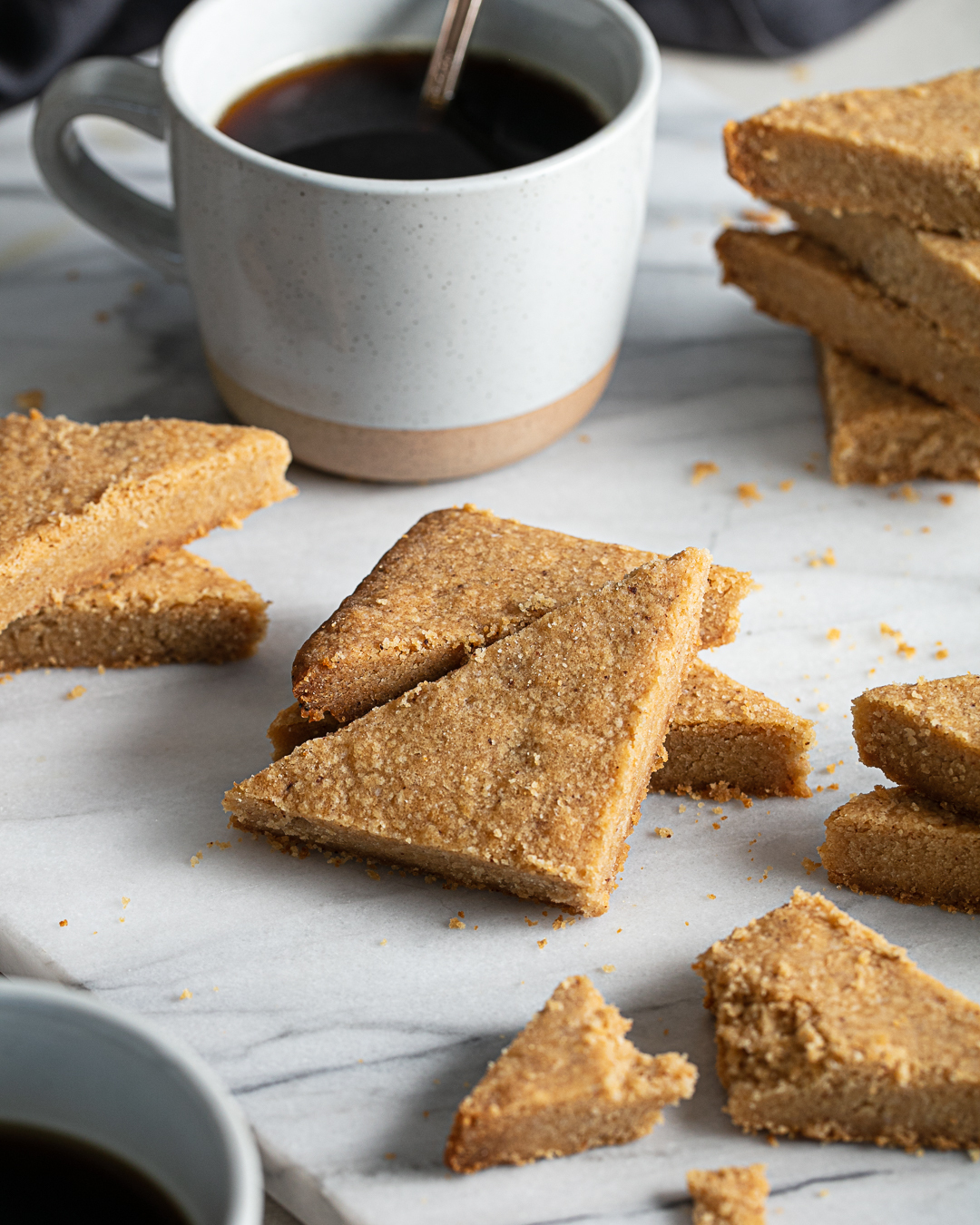 This brown butter shortbread is so simple, yet so, so scrumptious. It comes out of the oven super soft, and then sets into a buttery, crumbly, toffee-like biscuit that practically melts in your mouth. Combined with its nutty, brown-sugary sweetness and little hints of saltiness, it's an utterly irresistible, totally delightful treat. (P.S. This recipe is the ideal candidate for spontaneous holiday baking with the kids: all of the ingredients are already in your kitchen!)⁠

Here's the recipe:⁠
Brown 2 sticks unsalted butter over medium heat until golden brown and nutty, 5 to 7 minutes.⁠
Meanwhile, in a large bowl, whisk together 2 ¼ cups all-purpose flour, 1 cup packed light brown sugar, and 1 tsp kosher salt.⁠
Once the butter is browned, immediately fold it into the flour mixture to form a smooth paste.⁠
Press the mixture evenly into an 8x8" pan and cook in a 350° oven for 18 to 21 minutes, or until the edges are lightly golden and set. The cookies should remain light in color and soft in the middle.⁠
Transfer the pan to a wire rack and immediately cut the cookies into 16 to 20 pieces. Let them cool in the pan completely, then enjoy!⁠