Dinner Recipes
5-Step Cheeseburger Mac n Cheese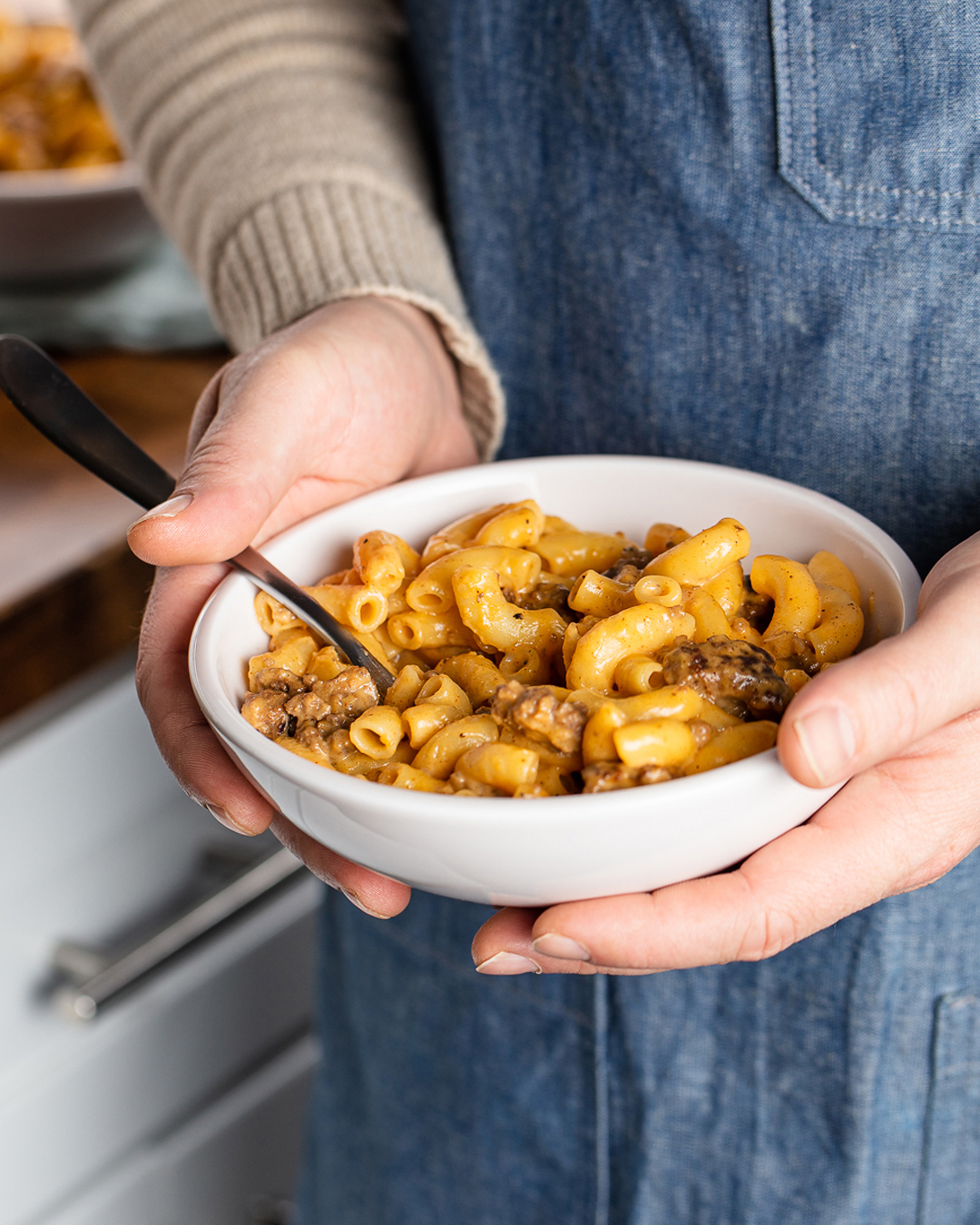 It's a Cheeseburger Mac & Cheese recipe and it's 😘. Kids will love it because it tastes like homemade hamburger helper. Adults will love it because it's exquisitely simple and made with real ingredients.

Here's the recipe:

1. In a large skillet, heat 2 Tbsp of extra virgin olive oil over medium-high heat. Add 1 pound of ground beef, season with kosher salt and black pepper, and break it up with a wooden spoon. Cook for 8 to 10 minutes or until browned. Set aside.

2. In a medium saucepan, melt 4 Tbsp of unsalted butter over medium heat until bubbling and foamy. Add ¼ cup all-purpose flour and whisk vigorously until smooth and beginning to bubble, 2 minutes.

3. Working in ¼-cup batches, add 1 ½ cups of whole milk, whisking continuously to prevent clumps. Season with ½ tsp kosher salt and ¼ tsp each of paprika, mustard powder, nutmeg, garlic powder, onion powder, and black pepper. Add 1 cup shredded cheddar and whisk until fully melted and the sauce is smooth. Keep sauce warm on low heat until ready to use.

4. Fill a large pot halfway with water and bring to a boil over high heat. Cook 16 oz of elbow macaroni according to the package instructions. Reserve 1 cup of pasta water, drain the pasta, and return it to the pot.

5. Add the ground beef and cheese sauce to the macaroni and fold to combine. If the sauce is too thick, add the pasta water a few Tbsp at a time to thin it. Garnish with chopped parsley and serve hot. Leftovers can be stored in an airtight container in the refrigerator for up to 3 days.