Beverage Recipes
5-Step Cranberry Campari Spritz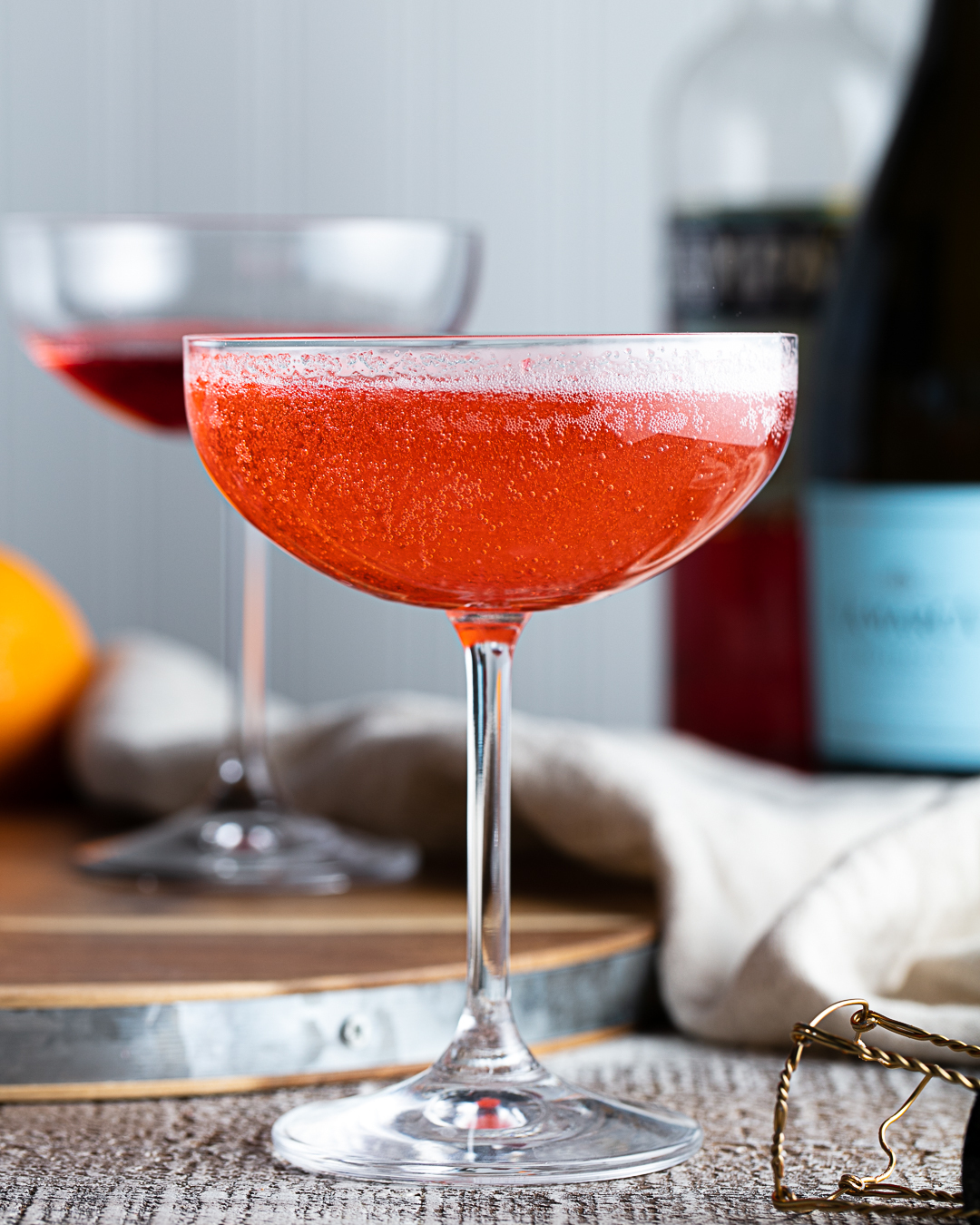 The long holiday weekend calls for cocktails, and we're going with this glittering 5-Step Cranberry Campari Spritz. It's a carefully finessed cocktail of tart cranberry simple syrup, herbaceous campari, and bubbly prosecco. Each sip is elegant and bittersweet — the perfect libation! Our tip: Because this drink is stirred, not shaken, make sure both the simple syrup and prosecco are chilled. Otherwise, it'll be too "hot" from the alcohol.
Here's the recipe:
Combine 1 cup fresh cranberries, 1 cup sugar, and 1 cup water in a medium saucepan and bring to a simmer over medium heat.

Stir to dissolve the sugar, and cook for 10 minutes, or until the cranberries burst.

Strain the cranberry syrup into a jar, discarding the solids. Cool completely in the refrigerator.

To make the cocktail, combine 1 oz Campari and ½ oz chilled cranberry syrup in a coupe glass.

Top with 4 oz chilled prosecco. Enjoy!