Appetizer Recipes
5-Step Cranberry Sauce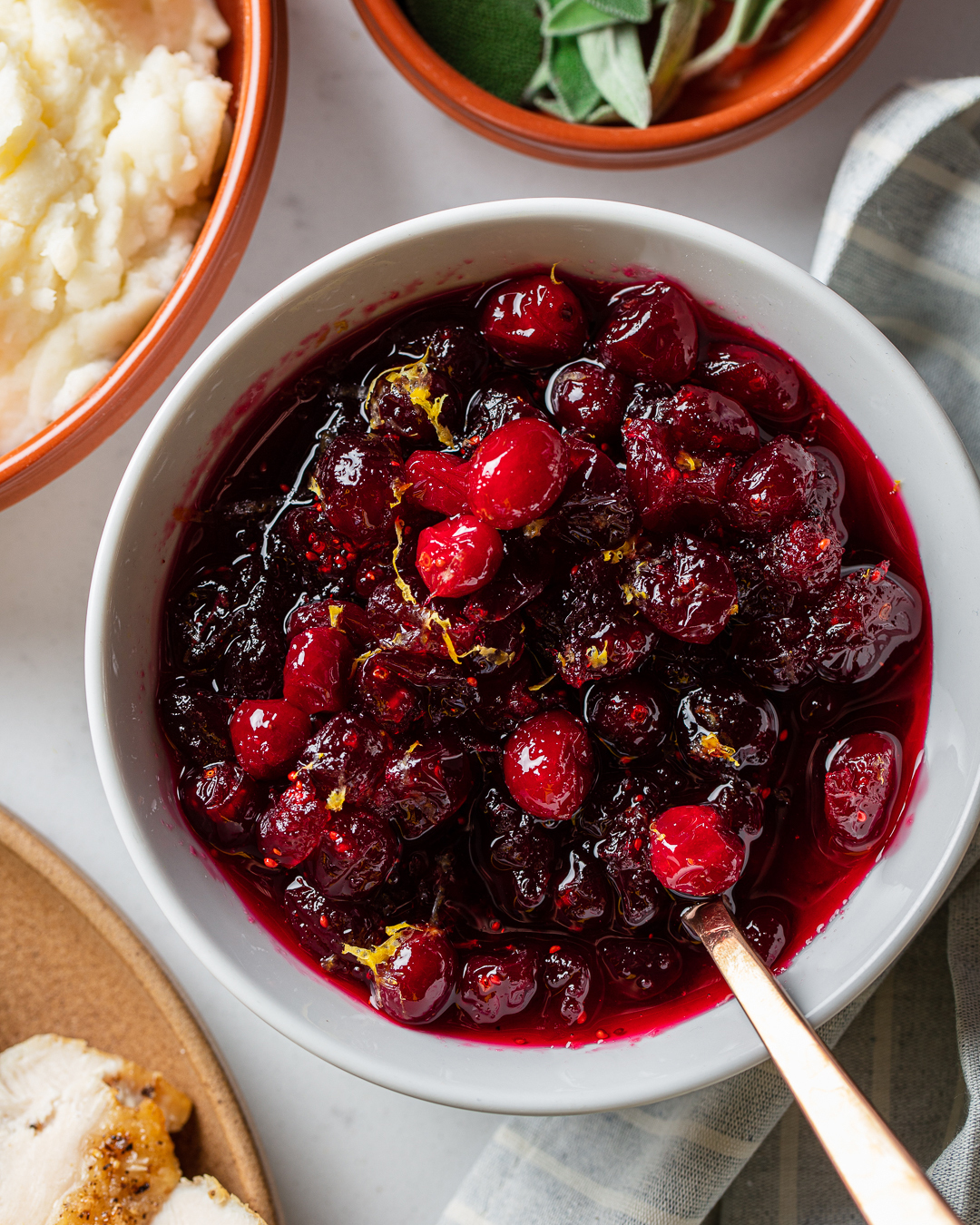 Tangy, sweet-tart cranberry sauce is the perfect complement to all the salty, savory, rich decadence of Thanksgiving. While some people are die-hard canned cranberry sauce advocates (no judgment!), we simply can't resist the jewel-hued freshness of a homemade batch, and the recipe below makes it so simple. Slowly simmer it 'til the berries burst, and voilà! It's got lemon zest for brightness, and a sprig of fresh rosemary brings a whisper of winter earthiness. Everyone at the table will be reaching for seconds — even the canned fans.
Here's the recipe:

Pour 12 oz frozen cranberries into a medium saucepan. Remove and reserve ½ cup of the cranberries. Add 1 cup granulated sugar, 1 large strip of lemon zest, and ¼ cup water.

Cook over medium-low heat, stirring occasionally, until the sugar dissolves and the cranberries begin to soften, about 10 minutes. Add 1 fresh rosemary sprig.

Increase the heat to medium and continue cooking until the cranberries begin to burst, about 12 minutes.

Remove the pan from the heat. Discard the rosemary sprig and stir in the reserved cranberries. Season with kosher salt, freshly ground black pepper, and granulated sugar.

Let cool to room temperature and serve. Leftover cranberries can be stored in an airtight container in the refrigerator for up to 5 days.