Lunch Recipes
5-step Cucumber Sandwich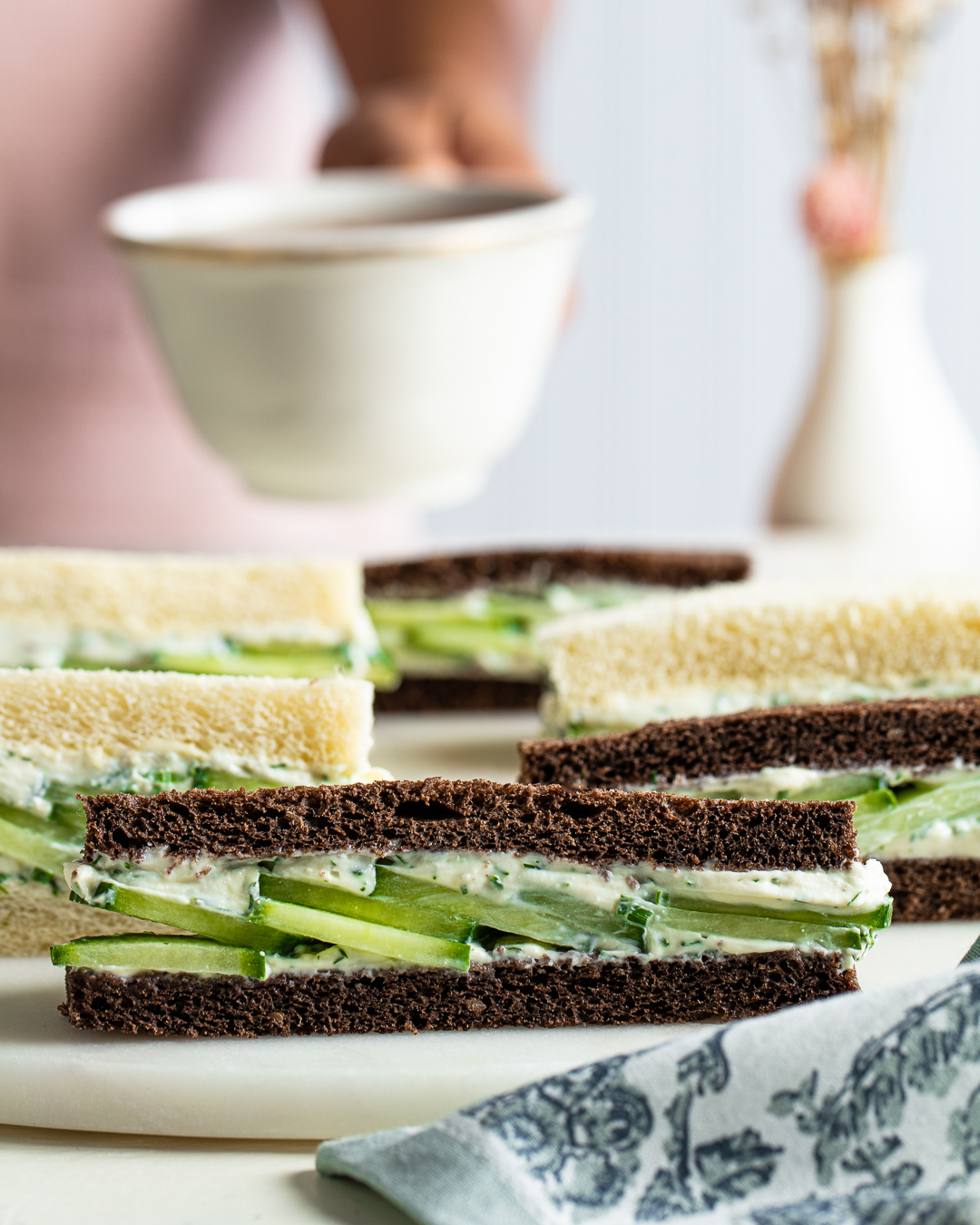 Yes, cucumber sandwiches remind us of "Downton Abbey" garden parties, but we're here to say they're also a fantastic any-old-day-of-summer lunch. Our version layers creamy cheese, fresh dill and chives, and crisp cucumbers on buttered bread. It's crunchy-soft and oh so tangy and fresh — the light yet luxe sandwich you just want to stuff in your face. Would we invite Moms over for tea and cucumber sandwiches? Yes, we would. But we'd also gleefully inhale a few whilst gazing deeply into our workaday computer screens.

Here's the recipe:

In a medium bowl, combine 8 oz softened cream cheese, 3 Tbsp mayonnaise, 2 Tbsp chopped fresh dill, 1 Tbsp chopped fresh chives, 1 Tbsp freshly squeezed lemon juice, and ¼ tsp garlic powder. Season with kosher salt and freshly ground black pepper, and stir to combine.

Slice 1 English cucumber into ⅛"-thick rounds.

Lay 8 slices of dark rye bread and 8 slices of white bread on a sheet pan. Spread softened salted butter over all the bread slices (about 6 Tbsp total), then spread the herbed cream cheese over the butter.

Divide the cucumber slices between 4 pieces each of the rye and white breads. Close each sandwich, gently pressing down to secure the cucumbers.

Remove the crusts and cut the sandwiches in half lengthwise. Serve at room temperature or cold.