Appetizer Recipes
5-Step Potato Kugel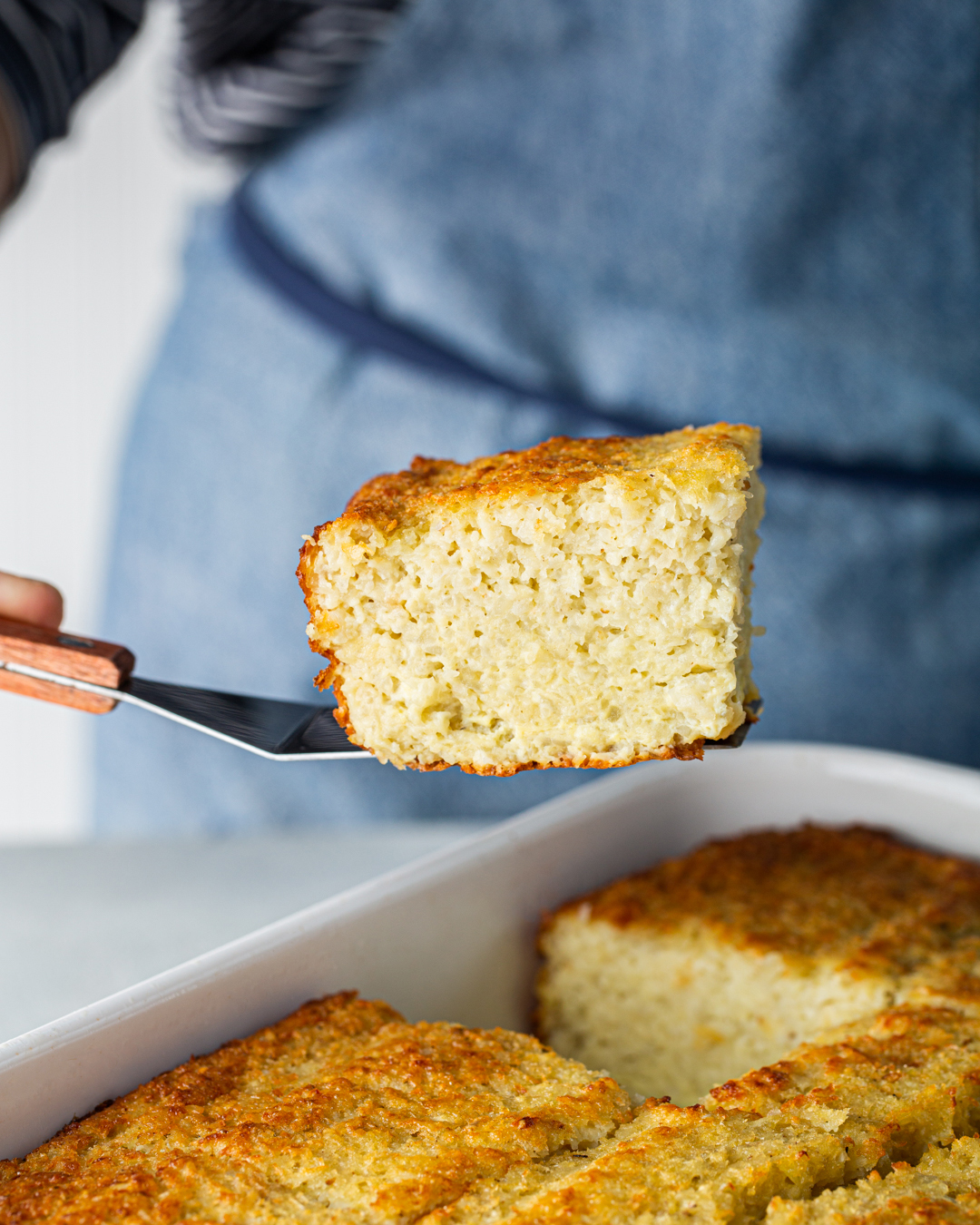 Can you guess how many eggs are in this potato kugel? Ok, ok. We'll tell you: a full dozen! They make the kugel super light and fluffy — in fact, it's almost creamy, with a nice, tangy flavor from two chopped onions. And because we coat all sides of the pan with oil, and drizzle the top with even more, the outside is impressively (and irresistibly) crispy. We love it with a dollop of sour cream, hot sauce, and chives, but even served plain, it'll be the unexpected hit of your Passover meal. As one of our tasters said, "It's magical!" ⁠
⁠
Here's the recipe:⁠
⁠
1. Preheat the oven to 350°. In a large bowl, whisk 12 large eggs until well mixed.⁠
⁠
2. In a food processor, pulse 2 roughly chopped medium onions until very finely chopped, but not liquefied, about 10 seconds. Stir the onions and ⅔ cup matzo meal into the whisked eggs.⁠
⁠
3. Peel and roughly chop 3 lb russet potatoes. In 2 batches, pulse the potatoes in the food processor until they're very finely chopped. Drain the potatoes in a strainer, pressing to remove excess moisture, and add them to the matzo mixture immediately. Season with 1 Tbsp kosher salt and ¾ tsp black pepper, and stir to combine.⁠
⁠
4. Grease a 9x13" pan with 2 Tbsp safflower oil, coating the bottom and halfway up the sides. Place the oiled pan in the preheated oven for 5 minutes.⁠
⁠
5. Remove the pan from the oven and add the potato batter. Smooth the batter down, pressing the corners lightly to fill them with the batter. Drizzle 1 Tbsp safflower oil on top of the batter. Bake until the kugel is golden brown and crisping on the edges, about 1 hour. Rest for 15 minutes before cutting. Serve hot.⁠