Appetizer Recipes
5-Step Whipped Corn Dip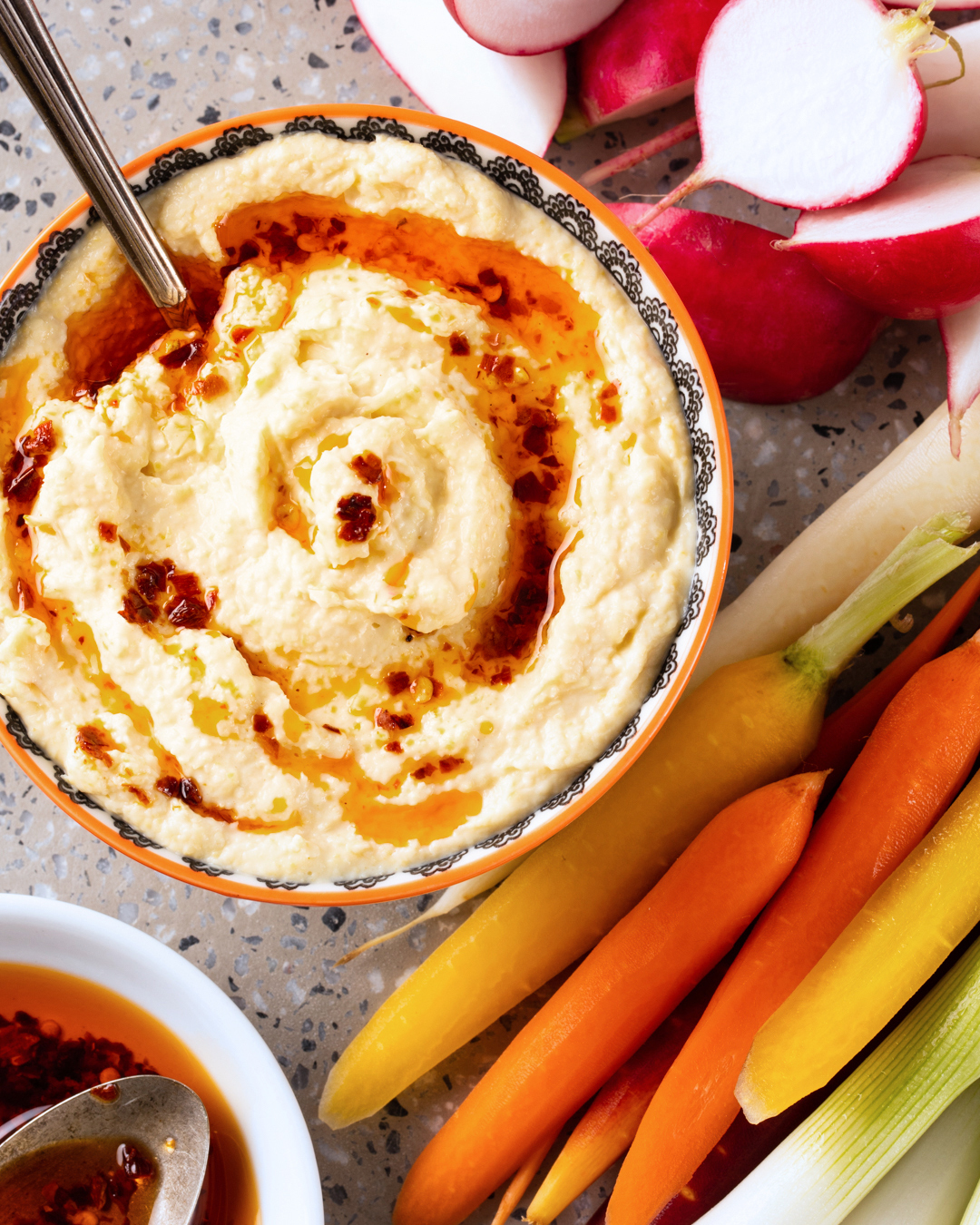 This whipped corn dip is as light as air! It's made with whipped whole milk ricotta, corn, shallot, garlic, and quite a bit of butter, and it's the perfect, creamy foil for all manner of crisp crudités. We particularly like how the corn's sweetness plays off a peppery radish slice or the delicate bitter notes of an endive leaf, but we'd scoop it up with just about any veggie or cracker. It would also be delightful in a sandwich. Our tip: Drizzle on a little chile oil just before serving. It looks pretty, and it gives the dip a lovely depth — and some nice heat.⁠
⁠
Here's the recipe:⁠

1. Cut the kernels off 3 ears of corn (about 2 cups).⁠
⁠
2. In a large skillet over medium heat, melt 3 Tbsp unsalted butter. Add the corn, 1 minced large shallot, and 1 minced garlic clove. Cook until the corn is crisp-tender, about 7 minutes.⁠
⁠
3. Transfer the corn mixture into a food processor and let it cool slightly. Add ½ cup whole milk ricotta cheese, 1 ½ Tbsp freshly squeezed lemon juice, and 1 Tbsp water. Purée until very smooth, 3 to 4 minutes. Season with kosher salt and ground white pepper, to taste.⁠
⁠
4. Place in a serving bowl and drizzle with chile oil. Serve immediately with crudités or pita bread. The dip may be stored in the refrigerator for up to 5 days, but make sure to bring it to room temperature before serving.⁠