Appetizer Recipes
5-step Whipped Ricotta with Chives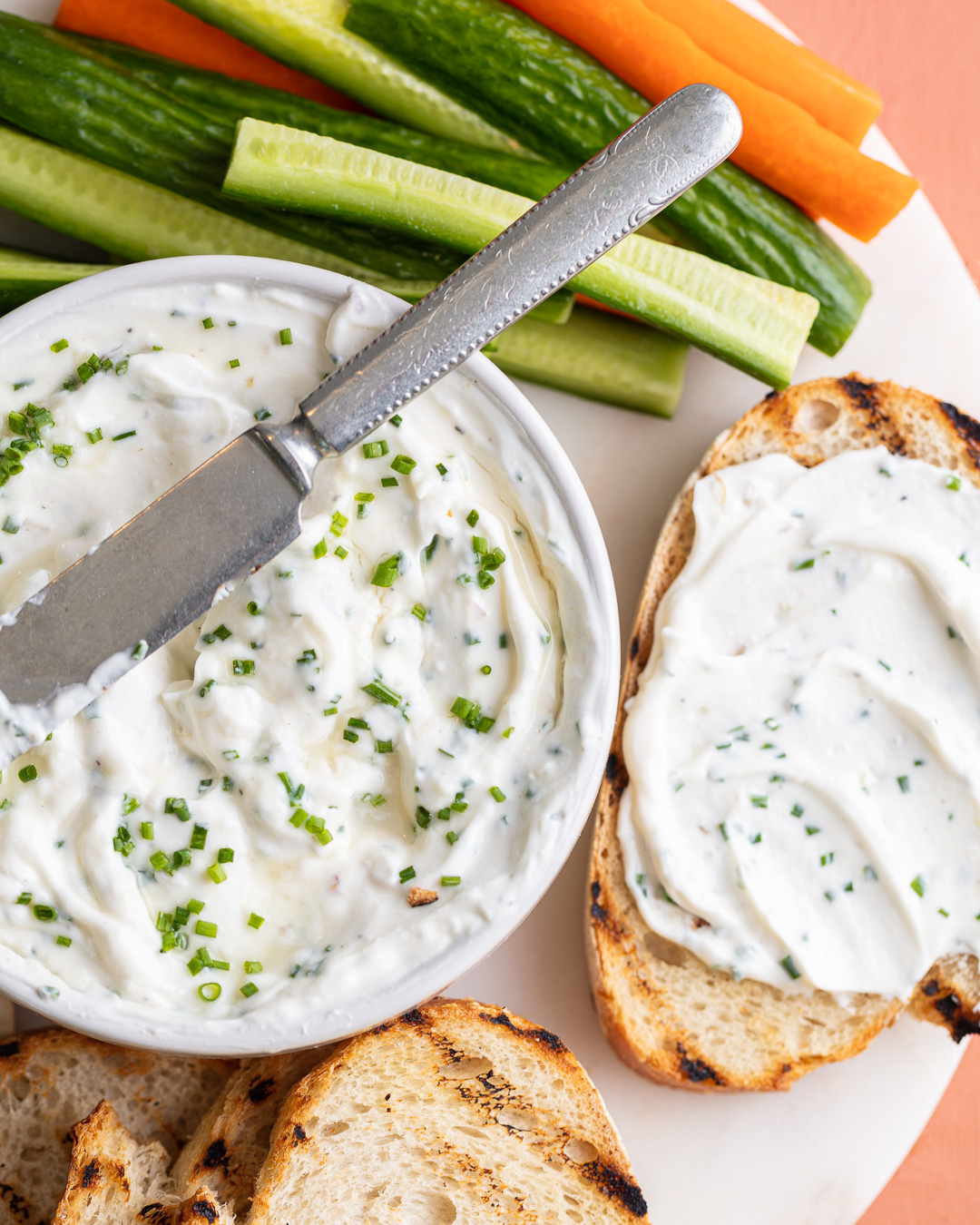 What should you do with this whipped ricotta and chives dip? Anything you want. We might dab it behind our ears, it's so irresistible. The recipe is super quick and easy, too. Light, creamy whipped ricotta whirled up with garlic, chives, minced shallots — and just a drizzle of honey. That wee bit of sweetness gives all those alliums a boost.

Our tip: to up the contrast even more, sprinkle a pinch of flake salt over the dip once it's piled on your cracker, toast, or crudité.
Here's the recipe:
Press 1 garlic clove through a garlic press. In a food processor, combine 2 cups of ricotta cheese, the garlic, and 1 Tbsp minced shallot. Pulse about 13 times or until combined and smooth.

Add 2 Tbsp of minced chives, season with kosher salt and freshly ground black pepper, and pulse 5 to 6 times to incorporate. Transfer to a serving bowl.

Place 1 Tbsp of honey in a small microwave-safe bowl and warm it in the microwave, about 15 seconds. Drizzle the whipped ricotta with 1 Tbsp of honey, a pinch of minced chives, and a pinch of flake salt.

Serve immediately with crackers, grilled bread, or fresh vegetables.