Dessert Recipes
Blueberry Cobbler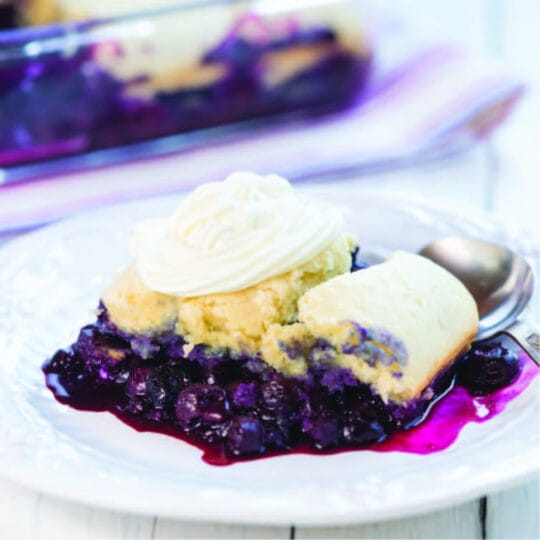 Dessert
Blueberry Cobbler
Serves: 6
Ingredients
1 bag frozen blueberries about 3 cups
1 cup plus 2 Tbsps all purpose flour
1 tbsp cold unsalted butter
Directions
Butter a 1 qt baking dish and preheat oven to 400 F.
Place the blueberries in a bowl and toss with 1 Tbsp. flour and 2 Tbsps. sugar.
Pour into baking dish and sprinkle lemon juice over the mixture.
In a separate bowl, sift the 1 cup flour, baking powder and remaining 2 Tbsps. sugar. Work the butter in with your fingertips.
Moisten with the milk and drop by Tbsps. onto the blueberries. The cobbler topping should be somewhat crumbly, not too moist.
Bake at 400 F for about 30 to 35 minutes.
Let set up for 10 minutes before serving.