Breakfast Recipes
Breakfast Cheese Toast with Fried Egg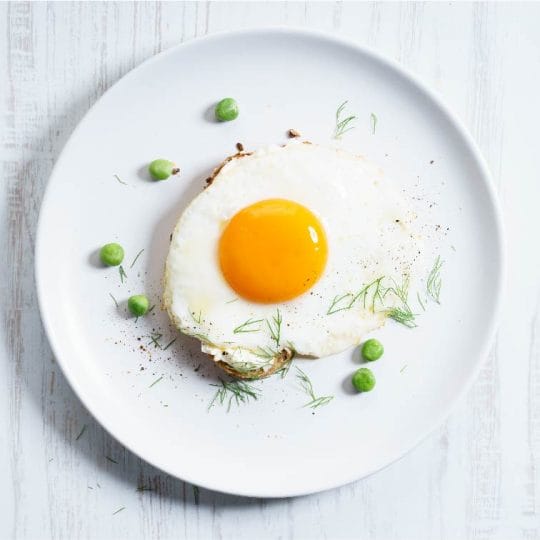 Breakfast
Breakfast Cheese Toast with Fried Egg
Serves: 1
Ingredients
1 slice Food for Life Ezekiel sprouted whole grain bread
1 teaspoon Napa Valley organic olive oil
2 Organic Valley organic omega 3 eggs
pinch Le Saunier de Camargue fleur de sel sea salt
1 slice Applegate organic Muenster cheese
Directions
Toast the bread in the toaster oven.
Meanwhile, heat olive oil in a small nonstick skillet over medium heat. Carefully crack both eggs into the pan without breaking the yolks. Season with salt, pepper, and garlic powder. Cook to desired doneness.
When bread is done toasting. Place cheese slice on top and return it to the warm toaster oven and close the door without turning it on. Allow the cheese to melt while the eggs finish cooking. Transfer the cheese toast to a plate and layer both eggs on top.