Recipes
Celebrate Mardi Gras in Style with Recipes from Gelson's!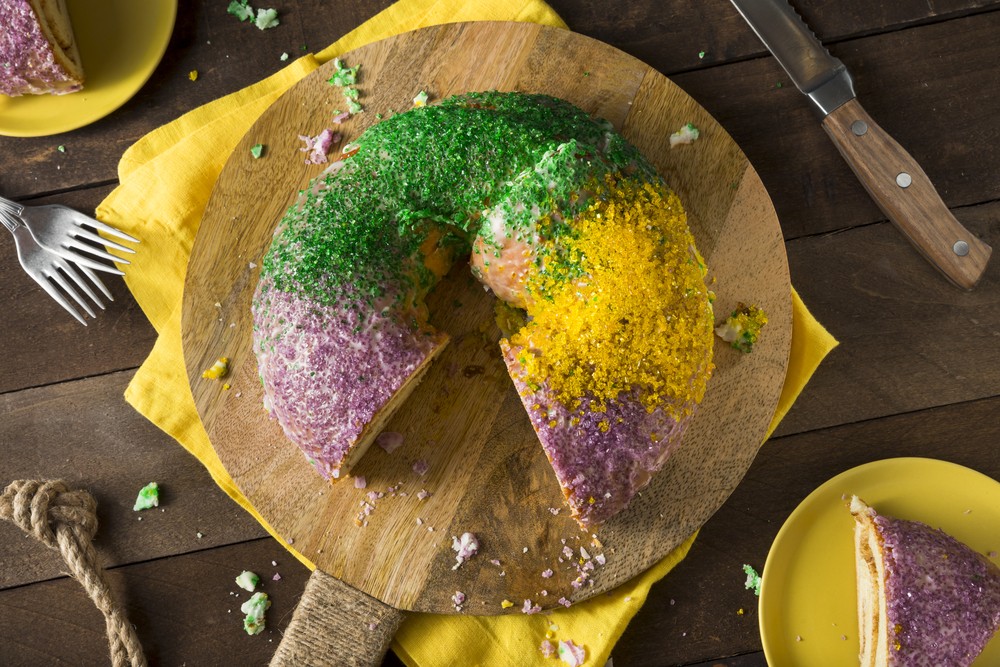 With a history that can be traced back several centuries, Mardi Gras is undoubtedly a longstanding cultural tradition. Mardi Gras celebrations take place around the world, with perhaps the most famous hosted by the vibrant city of New Orleans. Featuring colorful costumes, glittering strands of beads, joyous parades, and of course, an incredible selection of traditional Mardi Gras food, Mardi Gras in New Orleans is an event of epic proportions.

But if you aren't planning to make your way to Bourbon Street for Mardi Gras 2020, that doesn't mean you can't have a wonderful celebration all your own. Here's your handy guide to hosting a Mardi Gras party that your guests are sure to remember.
One of the most celebrated aspects of Mardi Gras is the food, and there are plenty of traditional dishes for Mardi Gras that you can easily prepare yourself. Fresh seafood is definitely a highlight of many Mardi Gras dishes, as well as bold flavors that will warm you from the inside out. Here are a few Mardi Gras meal ideas – some traditional and some creative – to get you started:
Chicken-andouille gumbo

Shrimp étouffée

New Orleans-style beignets

Shrimp and grits

Jambalaya

Creole fried rice

Cajun-style baked catfish

Shrimp and okra hush puppies

Creole red beans and rice

Cajun chicken pasta

Muffalettas

Traditional king cake
Simplify Party Prep with Pre-Made Side Dishes
Our best party hosting tip? Instead of spending the party stuck in the kitchen, make your job as host easier than ever with a selection of chef-made side dishes. You can still enjoy the process of preparing a showstopper of a main dish (think shrimp étouffée or gumbo), but then skip the work of making a selection of side dishes. Order a mix of party-friendly appetizers and sides, depending on your party atmosphere, and prepare to have plenty of time to enjoy yourself at your party.
Don't Forget the Mardi Gras Decorations
No celebration is complete without the right décor, and Mardi Gras is the perfect occasion to make your party extra festive. Stock up on bright, eye-catching décor in the signature Mardi Gras colors (purple, gold, and green), mixing it up with details like balloons and metallic streamers. If you want something a little more understated, consider ordering custom floral arrangements incorporating blooms in Mardi Gras-themed shades. Put out some Mardi Gras beads for your guests, and you'll be ready to celebrate.
Impress Your Guests with Mardi Gras Recipes Made with Ingredients from Gelson's
If you're hosting guests for a Mardi Gras party, there's no doubt that they'll expect the celebration's highlight to be the food. With the right ingredients and a few-go to Mardi Gras recipes, you'll have everything you need for a wow-worthy spread. Keep things simple with a classic king cake or serve up full themed dinner – you can make your Mardi Gras party anything you'd like.
When you're shopping for your Mardi Gras necessities, there's no better place to go than Gelson's. We have you covered with an exceptional selection of fresh produce, meats and seafood, gourmet spices, baked goods, and more, making it easy to cross everything off your list. From fresh-caught shrimp for Cajun-style gumbo to the baking basics you'll need for a traditional king cake, you can find it right here at Gelson's.
Stop by your neighborhood Gelson's for more Mardi Gras party ideas and we'll make sure you have everything you and your guests need to laissez les bons temps rouler – or as we say in English, let the good times roll!