Dinner Recipes
Chicken with Curried Fruit Chutney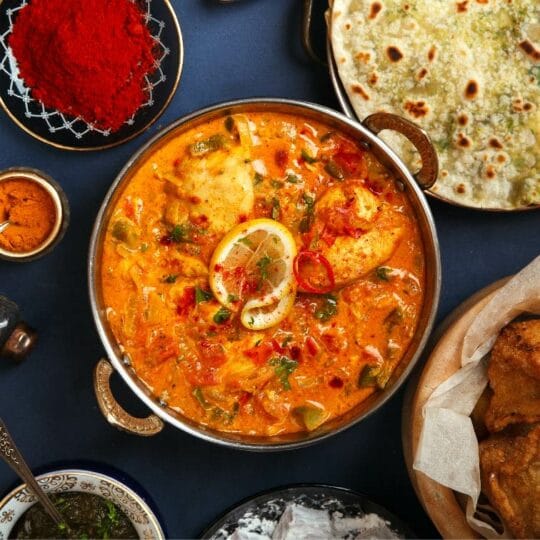 Dinner
Chicken with Curried Fruit Chutney
Serves: 3
Ingredients
6 tablespoons Hero black cherry preserves
2 1/2 tablespoons Bombay Major Greys mango chutney
1 teaspoon Bombay curry powder
3 Rosie organic half chicken breasts with bones skin removed just under 2 pounds as purchased
1/4 teaspoon ground black pepper
1/3 cup Health Valley fat free chicken broth
2 tablespoons Flanigan Farms peanuts
2 scallions green parts only thinly sliced
Directions
Preheat oven to 400 F.
In a small saucepan, heat the preserves, chutney, and curry powder over low heat until it bubbles. Turn off heat and set aside.
Season the chicken with pepper and place it in a glass baking dish or a rimmed baking pan. Remove 2 or 3 tablespoons of fruit sauce from the saucepan and use a brush or spoon to spread a thin layer on the chicken breasts. Bake chicken for about 30 minutes, until the breasts are golden brown.
Remove chicken from the oven and squeeze the fresh lime juice over it. Transfer to a serving plate and spoon sauce over breasts. Sprinkle with peanuts and scallions. Serve with brown rice.