Dessert Recipes
Chocolate Bananas Flambe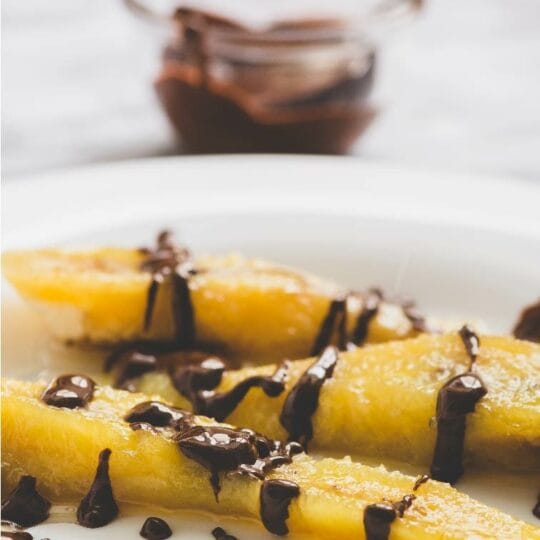 Dessert
Chocolate Bananas Flambe
Serves: 6
Ingredients
3 large bananas firm but ripe
1 1/2 tablespoons Brummel Brown spread
3 tablespoons Hain Organic brown sugar
1/4 cup DeKuyper Crme de Banana liquor
3 cups Breyers light vanilla ice cream divided
6 tablespoons Foxs U bet chocolate syrup
Directions
Peel bananas and cut them in half. Carefully slice them in half lengthwise, taking care not to break them.
Heat a large skillet over medium low heat. Melt the margarine spread and swirl it around the pan. Place the bananas, cut side down in the pan. Sprinkle with brown sugar. Cook about 4 minutes, gently swirling the brown sugar into the spread with a wooden spatula. Use a fork or spatula to gently turn the bananas and cook for about 3 more minutes. do not let the bananas get mushy. Pour the banana liquor over the bananas and use a long wooden match to light the sauce on fire. Swirl the flame around the pan until it goes out by itself.
Place 2 banana halves on each plate. Scoop 1/2 cup ice cream in between the bananas. Drizzle each plate with 2 teaspoons of the caramelized sauce and 2 teaspoons chocolate sauce.