Dinner Recipes
Classic Shrimp Scampi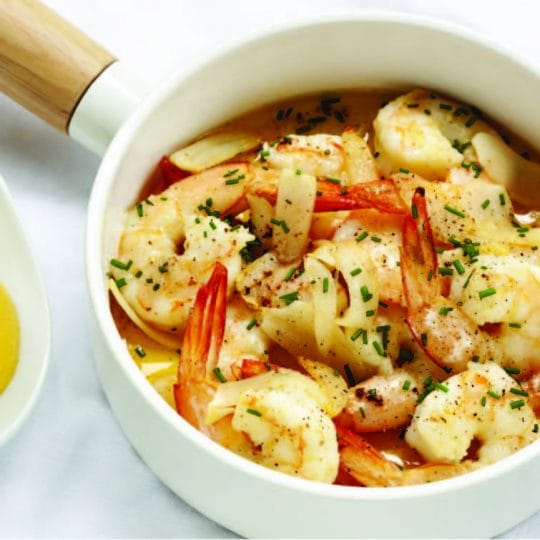 Dinner
Classic Shrimp Scampi
Serves: 6
Ingredients
1/2 1 cup = 2 sticks unsalted butter softened at room temperature
1/3 cup extra virgin olive oil
3 cloves garlic, peeled, minced
2 shallots peeled and minced
2 tablespoons Italian parsley leaves minced
2 tablespoons snipped fresh chives
to taste sea salt and freshly ground black pepper
2 pounds large shrimp peeled and deveined
Directions
Preheat broiler.
In a large bowl, combine butter, olive oil, garlic, shallots, Italian parsley, chives, and paprika, season to taste with sea salt and pepper.
Add shrimp and toss until thoroughly coated.
Spread dressed shrimp out on a baking sheet in a single layer.
Place 2 inch to 3 inch from heat, close oven door and broil shrimp for 2 minutes.
Open door, carefully turn over shrimp and broil 1 to 2 minutes longer, until shrimp are opaque and just cooked through.
Serve immediately.