Recipes
Comfort Food Ideas Perfect for Summertime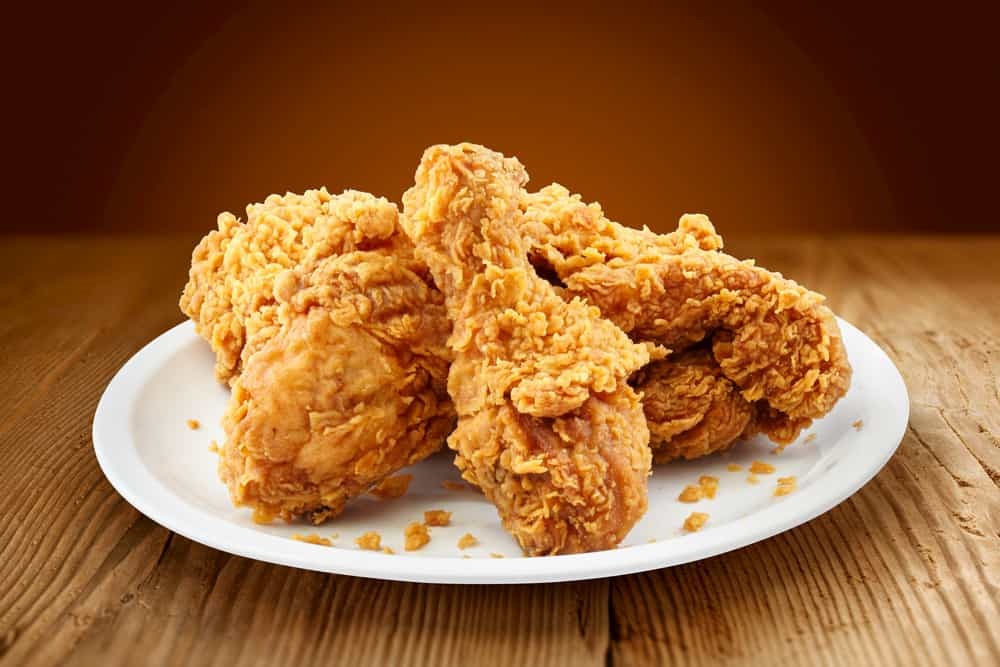 There's no doubt that fresh and flavorful are often the themes of summer meal ideas, but sometimes, you just want a generous serving of comfort food – no matter what the season. When salads, no-cook meals, and fresh veggie platters aren't cutting it, you need a solid collection of comfort food recipes to dip into.
We've rounded up our favorite ideas for summertime comfort foods, giving you plenty of delicious options for satisfying all your cravings.
Tortellini Pasta Salad
Is there any better comfort food than a heaping bowl of pasta? With this easy pasta salad recipe, you can indulge in a picnic-friendly dish that's surprisingly light despite its wonderfully rich ingredients. You'll need just four simple ingredients to make this tortellini pasta salad: packaged fresh cheese tortellini, cherry tomatoes, fire-roasted red peppers, and pesto. Mix it all together, adding grilled chicken or shrimp to make it a full meal.
Slow Cooker Ratatouille
Summer is a season with a plentiful selection of in-season veggies, making this slow cooker recipe perfect for a warm-weather treat. You might not think that stew has a place in the summer season, but you'd be surprised at how comforting a large bowl of warm veggies can be. Eggplant, summer squash, bell peppers, tomatoes, and plenty of fresh garlic are tossed in the slow cooker and left to cook to perfection. Serve the veggies alongside a toasted baguette or on top of pasta for a healthy, flavorful vegan summer meal.
Tomato and Squash Gratin
Put a summertime twist on potato gratin, a comfort food staple that's packed with decadent ingredients. This tomato and squash gratin recipe uses in-season yellow squash and tomatoes as the foundation, then adds a helping of comfort with parmesan cheese and bread crumbs. Once it comes out of the oven, don't be surprised if you find yourself digging into its warm, cheesy layers before it's even had time to cool.
"The City and The Country" Mac and Cheese
In this Southern-inspired recipe, homemade macaroni and cheese becomes even more indulgent with the addition of bits of brined city ham and country ham. The smoked, salty flavors of the ham is a flawless complement to the melty, creamy cheese sauce, creating an irresistible summer comfort dish that will have your guests asking for seconds.
Jalapeño Popper Corn Salad
Do you prefer your comfort foods with a side of spice? If so, then this recipe for jalapeño popper corn salad will be right up your alley. The perfect side dish for a summertime barbecue combines mouth-watering ingredients such as bacon, sweet corn, cream cheese, jalapeños, sour cream, and cheddar and pepper jack cheeses. The result is a slightly spicy salad with all the best characteristics of jalapeño poppers and summertime corn.
Slow Cooker Creamed Corn
For many of us, creamed corn brings back good memories of summertime get-togethers, family reunions, and neighborhood barbecues. And even though you might think that this comfort food classic requires a lot of time and effort, this slow cooker version makes it easier than ever to enjoy a timeless side dish. Once you put all of the ingredients in your slow cooker, you'll be free to go about your day and then come home to a deliciously decadent side that pairs well with your protein choice.
Creamy Polenta with Roasted Summer Vegetables
There's nothing quite like a piping hot bowl of polenta, and this recipe kicks it up a notch with a rainbow of summertime veggies. Quick, simple, and ideal for a weeknight, this polenta bowl with roasted vegetables is a can't-fail comfort food that is sure to become a summer staple. Cook your polenta according to the package's instructions, mixing in fresh corn kernels about 10 minutes before it's ready. While you wait, roast a sheet pan full of grape tomatoes, zucchini, and shallots, topping it all off with butter, grated cheese, and pesto.
Wisconsin Butter-Basted Burgers
Homemade hamburgers are one of the summer's most beloved comfort foods, but we're willing to bet that you've never had a burger quite like this one. Inspired by the dairy-loving state of Wisconsin, these burgers are cooked with plenty of butter. As you cook your burger to your preferred doneness, you'll be basting it with the melted butter in the pan. The result is a juicy hamburger that packs a serious punch of flavor. Put your burger together with a toasted bun, then add in toppings like fresh lettuce, tomato, pickles, onions, or grilled mushrooms to round it out.
Classic Fried Chicken
Yet another dish that tops the list of summer comfort foods, fried chicken promises to brighten any day with plenty of Southern flavors. This recipe suggests soaking the chicken in buttermilk for at least a few hours before it hits the fryer, which promises to keep the meat tender and juicy while the outside crisps to perfection. Generously-seasoned breading ensures that every bite is delicious, making this fried chicken your newest go-to summer dinner.
Blueberry Cobbler
There's a reason that cobblers are known as one of summertime's iconic desserts, especially when you consider the unmatched experience of a fresh-baked cobbler topped with ice cream. This berry cobbler uses about a pound and a half of fresh blueberries for fruit-loaded flavor in every bite, adding in a pinch of ground coriander as the secret ingredient. Make sure you serve it warm, right out of the oven, with large scoops of vanilla ice cream and whipped cream as the final touch.
Easy Icebox Cake
It might come as no surprise to see an icebox cake as the final feature on our list of summer comfort food ideas, especially because it's an easy dessert that sings of summertime. This rainbow version makes the dish extra-fun, creating whipped cream layers in every shade, incorporating chocolate wafer cookies to build a "log." After it has time to set in the fridge, this icebox cake can be topped with sprinkles and sliced to reveal a spectrum of cheerful, summer-inspired colors.
Do Your Summer Shopping at Gelson's Supermarkets
Whether your summertime meal plans are made up of light, healthy dishes, or your favorite comfort foods – or, hopefully, a delicious mix of both – you can find everything you need at Gelson's Supermarkets. With our large selection of premium meats and seafood, produce, pantry staples, and more, Gelson's makes it simple to stock up on all the ingredients you need for summer. And for the busy summer days when you don't have time to cook, we also offer a variety of delicious, chef-prepared meals to keep your appetite at bay. No matter what summer has in store for you, you can count on Gelson's to help you be wonderfully well-fed.
Stop by your neighborhood Gelson's today and fill your cart with all your must-have ingredients to try new comfort food ideas this summer.