Appetizer Recipes
Cooked Carpaccio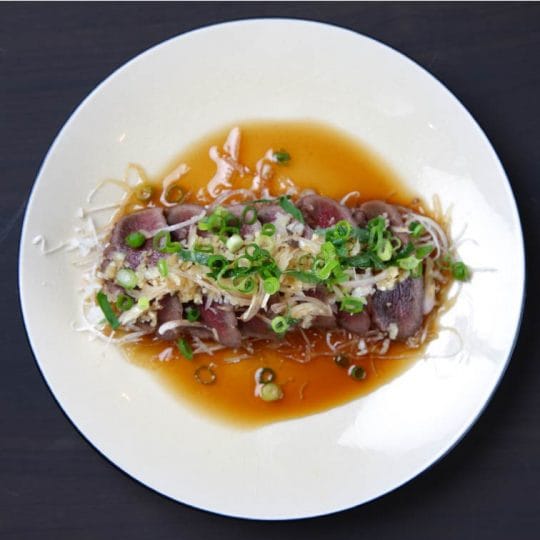 Appetizer
Cooked Carpaccio
Serves: 4
Ingredients
2 tablespoons fresh lemon juice
1 tablespoon Napa Valley organic olive oil
1/4 teaspoon Dijon mustard
2 teaspoons Star capers drained
8 ounces rare roast beef thinly sliced in the Service Deli
20 curls Parmigiano Reggiano cheese from a wedge shaved with a vegetable peeler or Gelsons Finest shaved Parmigiano Reggiano pieces
12 Del Cabo organic sweet 100 tomatoes halved
Directions
In a small cup, whisk together lemon juice, olive oil, mustard, and capers. Set aside.
Set out each individual plate or the platter on your work surface. Each plate will get about three or four slices of roast beef. The beef should be sliced onto sheets of paper. Turn paper over onto the plate and peel the paper off the beef slices. Fold beef into loose accordion like folds. Repeat among all the plates.
In a separate bowl, toss arugula with the dressing. Arrange dressed greens in a pile over the roast beef in the center of each plate, about one cup per plate. Place about five curls of cheese on each plate on top of the arugula. Arrange tomatoes, cut side up, around the rim of each plate. Serve immediately.