Recipes
Easter Dinner Recipes & Ideas from Gelson's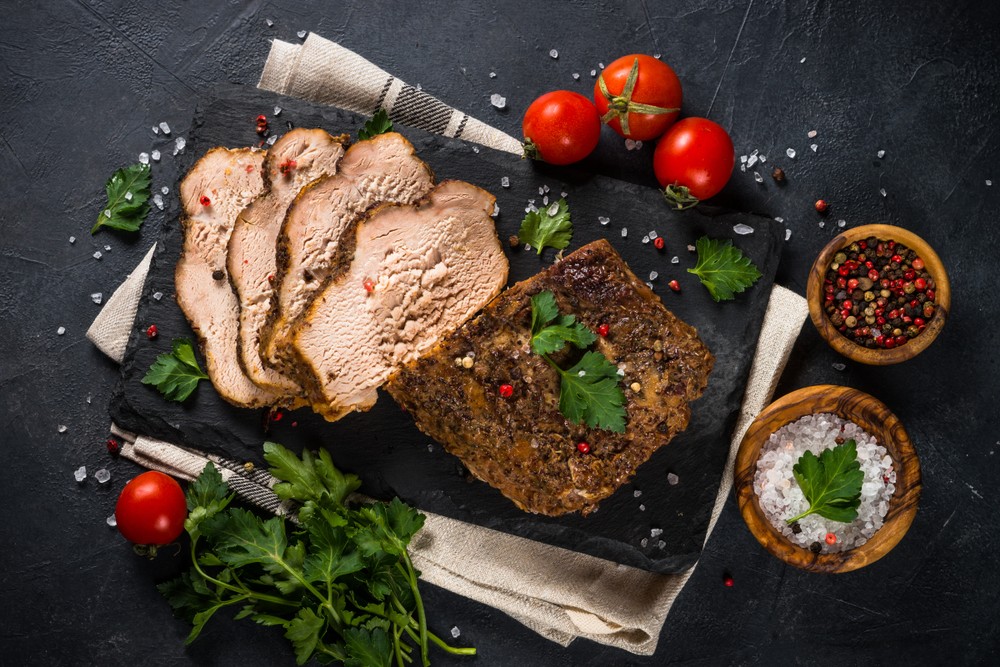 For many people, Easter is the highlight of their spring season. A day filled with family, friends, and celebration, Easter is a holiday that represents everything from religious significance to the arrival of spring. However you may choose to celebrate Easter this year, it's likely that you're planning a festive meal with family and perhaps even friends. Treat your loved ones to a wonderful Easter dinner with these great Easter meal ideas and planning tips.

Meal Ideas for Easter Dinner
Whether you're sticking to a traditional Easter menu or you want to switch things up and try something new, we have plenty of ideas for your celebratory meal.
Lamb is a classic Easter favorite, and this version is generously seasoned with a delicious crust of garlic for an extra punch of flavor.
Classic Honey Glazed Ham
A spiral-cut ham with a sweet glaze is another Eastertime classic, and easily complements a wide variety of side dishes.
The fresh flavors of rosemary, parsley, sage, and thyme add wonderful layers of flavor to this potato gratin side dish.
One of the most popular Easter side dishes is roasted carrots, but this recipe simplifies the recipe and adds in sugar snap peas for extra crunch. Make this vegetable-packed side dish even more delicious by mixing in crumbled pancetta.
Deviled Eggs
Keep your Easter guests from getting too hungry while dinner cooks and serve deviled eggs as a bite-sized appetizer. You can choose a traditional recipe that sticks to classic ingredients or change it up with new elements like jalapeno, avocado, or bacon.
Satisfy everyone's sweet tooth with this fantastic fruit tart, which features the unique pairing of raspberries and pears.
Easter Cupcakes
If you want a dessert that challenges your creativity, try making Easter-themed cupcakes. Elements like shredded coconut (dyed with green food coloring), speckled egg-shaped candies, jelly beans, and marshmallow bunnies make for a fun and easy decorative elements.
Decorating for Your Easter Celebration
Once your Easter menu is finished, you can move on to the enjoyable task of decorating for the holiday. Here are a few ideas for adding a special touch to any Easter celebration:
Highlight the true spirit of the springtime season with a variety of fresh floral arrangements, choosing your favorite blooms for a lovely centerpiece as well as accents throughout your space.

Get crafty with the youngest members of your Easter party by making handmade place cards for your dinner guests, using simple art supplies like paper, markers, paint, and stickers. Or, children can dye Easter eggs for a playfully colorful addition to your Easter table décor.

Choose a color scheme that's inspired by springtime, incorporating pastel pinks, blues, greens, and yellows into your linens, tableware, and other elements. Or, you can opt for a farmhouse chic look, combining black and white with simple greenery.
Find Inspiration for Your Easter Dinner at Gelson's
Planning a memorable Easter holiday can be simple and stress-free when you shop at Gelson's, Southern California's favorite neighborhood grocery store. Your local Gelson's is well-stocked with everything you need to serve a delicious springtime spread, whether you're keeping your menu uber-traditional or opting for something creative. Or, with the extensive selection of holiday meals prepared by our catering department, you can skip the food prep altogether– we'll take care of the cooking, and all you'll have to do is enjoy.
Browse our recipe collection for more Easter dinner ideas and plan to do all your holiday food shopping at a Gelson's market location nearest you.
Photo Credit: Shutterstock / By nadianb