Dinner Recipes
Fiesta Quesadillas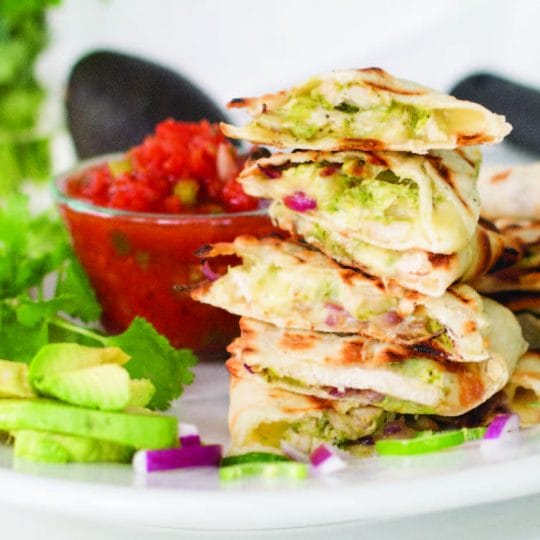 Dinner
Fiesta Quesadillas
Serves: 1
Ingredients
sliced black olives drained and rinsed
black beans drained and rinsed
corn kernels fresh or canned
avocado diced or guacamole
Gelsons Finest tomato salsa
Directions
Fold a tortilla in half so you can see a line down the middle.
Unwrap a slice of cheese and place it on 1 side of the tortillas line. Use a spoon to scoop some tomatoes, olives, black beans, corn, and avocado on top of the cheese. Spread it all evenly over the cheese half of the tortilla.
Fold the empty half of the tortilla over the other side. Place on a paper plate or paper towel and put it in the microwave. Cook on high for 45 seconds. Slice and top with fresh salsa.