Dessert Recipes
Fresh Blueberry Granita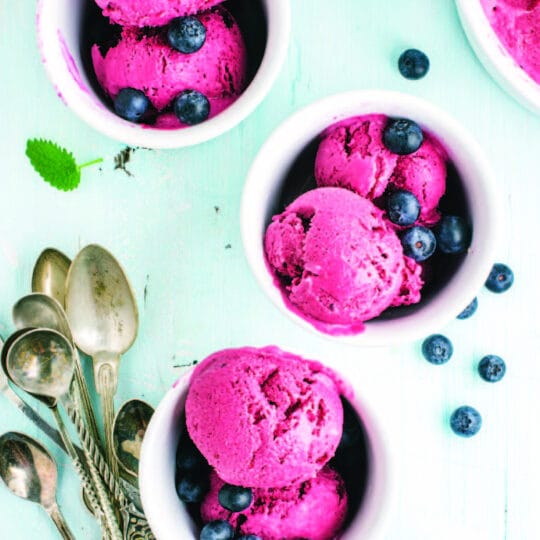 Dessert
Fresh Blueberry Granita
Serves: 6
Ingredients
2 tablespoons fresh lemon juice
4 4 1/2 ounce packages fresh blueberries 1 package reserved for garnish
2 tablespoons Melissas organic dried blueberries
Directions
Combine water with sugar and lemon juice and stir until sugar dissolves.
Blend three packages of blueberries about 3 cups with lemon syrup in a blender until smooth.
Pour mixture into a 13x9 inch metal baking pan and place on a flat surface in the freezer. After about 30 minutes, it will be icy around the edges, so use a fork to gently rake the frozen portion into the center of the pan. Repeat raking and smoothing over entire pan every 30 minutes or so, until it is frozen throughout.
After about 3 or 4 hours, it should be frozen. Remove from freezer, sprinkle top with dried blueberries, and use a fork to scrape the Granita into a container with a tight fitting lid. Hold in the freezer until ready to eat, at least 30 minutes, at most 3 days. Scrape into individual bowls and garnish with remaining package of fresh blueberries.