Appetizer Recipes
Fresh Guacamole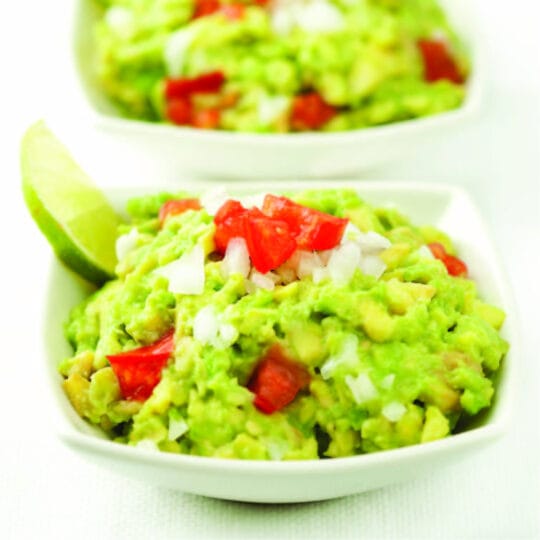 Appetizer
Fresh Guacamole
Serves: 5
Ingredients
1/2 large vine ripened tomato
1/4 to 1/2 medium green jalapeo pepper
2 tablespoons onion finely chopped
2 tablespoons fresh cilantro leaves washed
stemmed and chopped about 1/4 bunch
1 teaspoon fresh lemon juice
Directions
In a small bowl, mash the avocado with a fork. Gently stir in all the other ingredients. Taste and adjust the salt and lemon juice if necessary.
Kids can help mash the avocado and stir in the ingredients.
If they accidentally touch their eyes with any jalapeo residue on their hands, use milk to flush their eyes out that goes for adults, too.