Jessica's Recipes Recipes
Gelson's Back to School Lunches with Jessica Siegel - Egg Salad Sandwiches
In today's Gelson's Back to School Lunches with Jessica Siegel video series, Jessica shares her Egg Salad Sandwiches recipe. You can easily cut this recipe in half if you won't use all of it within a few days.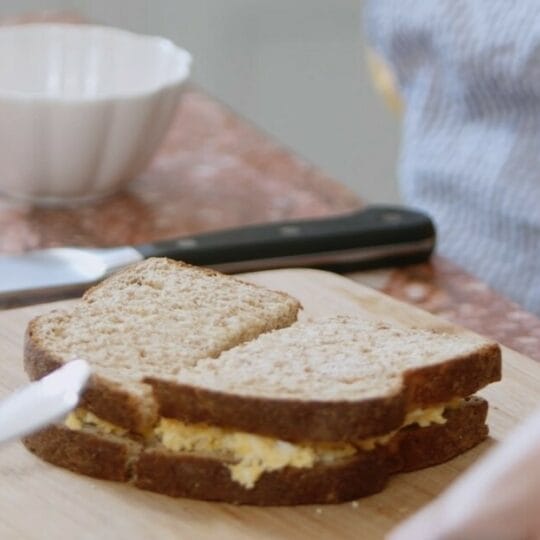 Jessica's Recipes
Gelson's Back to School Lunches with Jessica Siegel - Egg Salad Sandwiches
Serves: 6
Ingredients
12 Vital Farms organic eggs
1/4 cup Follow Your Heart Vegenaise, or to taste
1/4 plus 1/8 teaspoon Lawry's seasoned salt
12 slices Rudi's organic 100% whole wheat bread
Directions
Place eggs in a single layer in a large pot. Cover with 1" cold water. Bring to a boil, cover and remove from heat. Let stand covered for 13 minutes. Pour out hot water and add ice water to cool. Peel and grate eggs on the large holes of a box grater. Sprinkle with seasoned salt; mix in Vegenaise, and chill. Put two slices of bread together and cut into 2 or 4 pieces. Repeat with remaining slices of bread. Open sandwiches and divide egg salad among the pieces, using about ½ cup per sandwich; reassemble.