Dessert Recipes
Gingery Poached Pears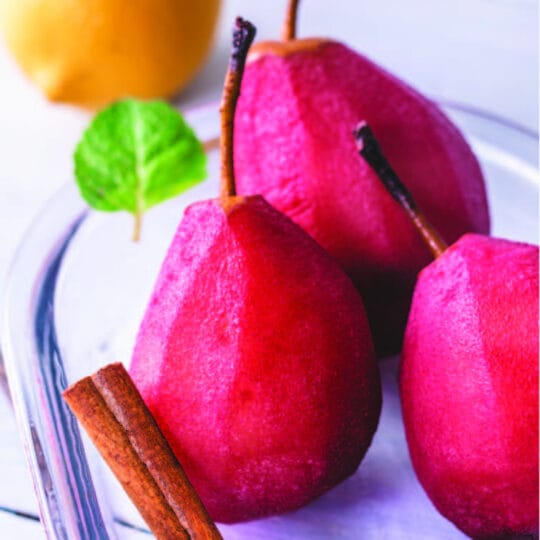 Dessert
Gingery Poached Pears
Serves: 4
Ingredients
1/4 cup fresh lemon juice
2 tablespoons Melissas crystallized ginger minced
1/2 teaspoon ground cinnamon
2 Bosc pears cored and thinly sliced into 16 slices each
6 ounces fresh raspberries
Directions
Combine lemon juice, wine, honey, ginger, and cinnamon in a large, shallow braising pan with a lid. Bring to a boil over high heat and allow to boil for three minutes.
Reduce heat to medium low and place pear slices in a single layer in the pan, cut side down. Cover and cook for 5 minutes, turn, cover again, and cook 5 more minutes, until tender. Allow pears and syrup to cool.
Divide pears among four dessert dishes and garnish with fresh raspberries.