Lunch Recipes
Gluten-Free Cali'Mex Pizza
October 17, 2018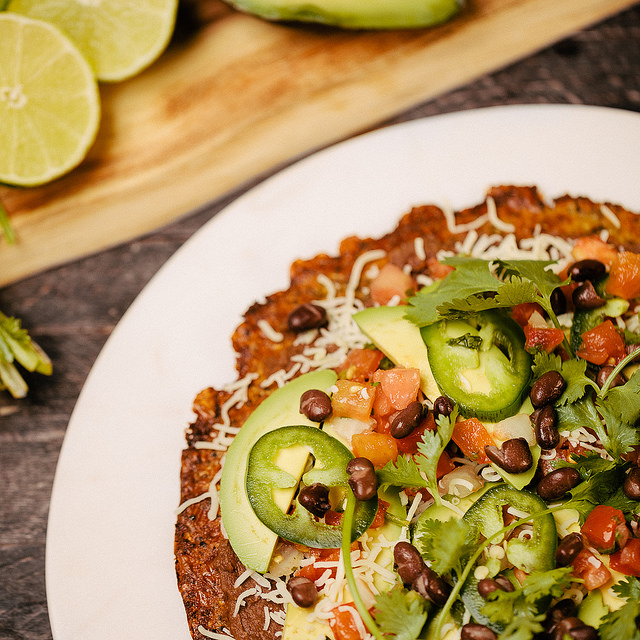 We like the texture of Cali'flour Foods Original Italian pizza crust. It's chewy and hearty, like a super herby cheese skirt. It can hold its own under ingredients: This recipe put it to the test with a heavy pile of black beans, avocado, cheese, and juicy pico de gallo. And it tastes great too, adding a savory base note under all those fresh layers.

Our tip: If you're vegan or allergic to dairy, swap out the Original Italian pizza crust for one of Cali'Flour's plant-based crusts — and use a nut or soy cheese in your toppings.
Servings: 1 to 2
Ingredients
1 Cali'flour Original Italian pizza crust
¼ cup black beans (2 – 3 Tbsp black bean puree)
¼ cup shredded cheese
¼ cup pico de gallo
½ avocado, chopped
Fresh cilantro chopped
Jalapeños, chopped
Directions
Prebake the Cali'flour crust according to the packaging instructions.
Remove the crust from the oven, and let it rest for 10 minutes.
Add beans, shredded cheese, salsa, avocado, cilantro, and jalapeños.
Recipe source: Cali'flour Foods.