Dinner Recipes
Golden Veal Chops with Arugula and Parmesan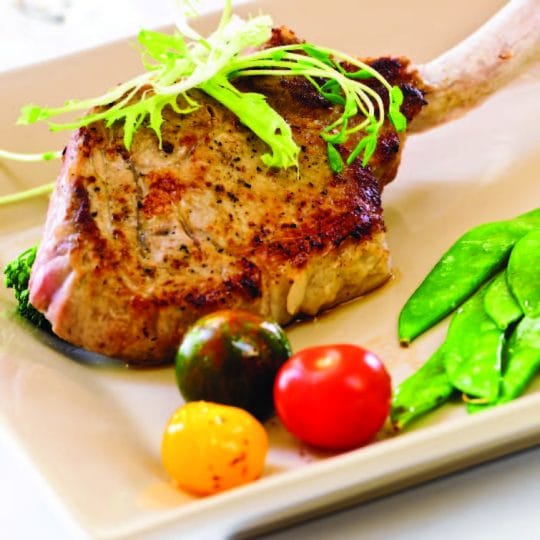 Dinner
Golden Veal Chops with Arugula and Parmesan
Serves: 4
Ingredients
1 bunch of arugula stemmed and coarsely chopped
1/2 red onion peeled and chopped
4 Roma tomatoes seeded cored and diced
1/3 cup extra virgin olive oil
1 tablespoon red wine vinegar
to taste sea salt and freshly ground black pepper
4 center cut pork chops about 1 inch thick
1/2 cup Italian seasoned bread crumbs
4 ounces imported Parmesan cheese grated
Directions
In a glass or ceramic bowl, combine arugula, red onion, tomatoes, 2 Tbsps. olive oil, and vinegar, season to taste with sea salt and pepper. Set aside.
Place chops between layers of wax paper and pound veal as thin as possible up to 1/2 inch from the bone.
In a pie plate combine bread crumbs and Parmesan cheese, coat both sides of each chop with mixture.
Heat remaining olive oil in a large skillet over medium high heat.
Saut? veal chops until golden brown, 2 to 3 minutes per side.
Transfer veal chops to a platter and serve with arugula salad.