Beverage Recipes
Grapefruit Paloma
This recipe is simpler to make if you pour the liquid contents into a glass measuring cup – but not necessary!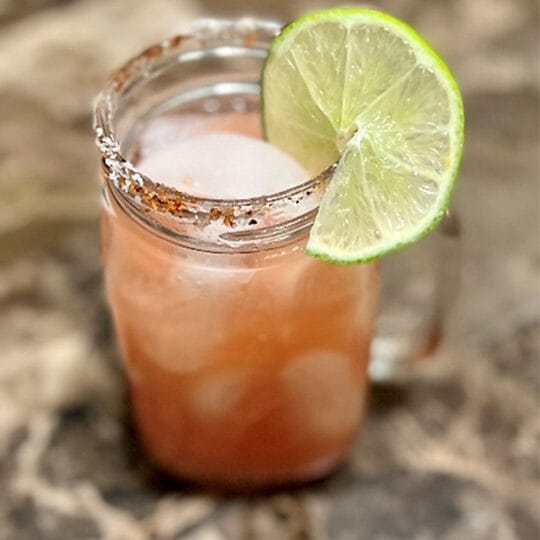 Beverage
Grapefruit Paloma
Serves: 1
Ingredients
4 TB Gelson's Chile Lime Seasoning
1/2 Cup Pink Grapefruit Juice, Fresh or Bottled
1/4 Cup Squirt® Soda or San Pellegrino Lemonata Soda
Directions
1. In a small mixing bowl, combine the Gelson's Chile Lime seasoning and salt. Using a fork, mix well. Transfer to a small flat plate to be used later to rim a beverage glass.
2. In a measuring cup, slowly pour ½ cup. of grapefruit juice.
3. Next, pour ¼ cup each of Squirt and Tequila into measuring cup.
4. If making a virgin drink, simply double the quantities of juice and Squirt®.
5. Using your lime wheel, rub the lime around the rim of a highball or rocks glass, and invert the glass over the small plate of the Chile Lime/salt mixture to apply.
6. Add ice to glass.
7. Slowly pour liquid contents into glass.
8. Place lime wheel on rim and enjoy!