Appetizer Recipes
Greek Spinach Rice with Lemon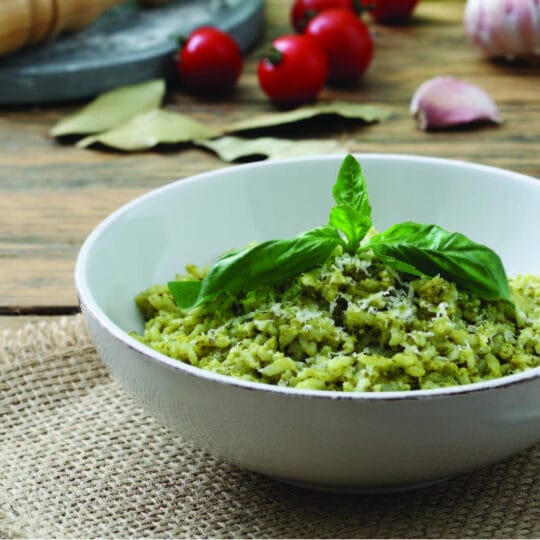 Appetizer
Greek Spinach Rice with Lemon
Serves: 4
Ingredients
5 oz frozen chopped spinach 1/2 package buy it in a bag versus packed to make splitting easier
1 tsp extra virgin olive oil
1 tsp dried dill or oregano
1/2 cup rice if using brown rice increase broth to 11/4 cups
1 cup unsalted chicken broth or stock may use vegetarian stock instead
2 tbsps fresh squeezed lemon juice
Sea salt and fresh ground pepper to taste
Directions
Defrost spinach and squeeze out excess liquid. Set aside.
Heat olive oil in medium sized pan. Over medium low heat, sauté onion and garlic until soft, about 2 to 3 minutes.
Add rice and herbs and sauté until coated and lightly browned.
Pour in chicken broth and bring to a boil. Reduce to low heat and cover. Cook for 15 minutes.
Stir in spinach, lemon juice and lemon zest. Replace cover and cook for an additional 5 minutes, until all water is absorbed. Season with salt and pepper as desired.