Dinner Recipes
Guiltless Pasta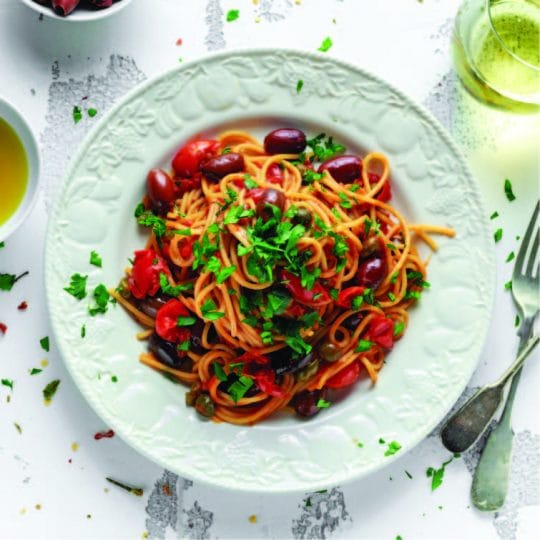 Dinner
Guiltless Pasta
Serves: 4
Ingredients
2 cups whole wheat penne pasta
2/3 cup low sodium chicken broth
3 tablespoons Bon Appetit Pasta Blend fresh herbs basil Italian parsley and thyme chopped
2 tablespoons sliced ripe black olives drained
1 cups fresh cherry tomatoes halved
teaspoon kosher salt freshly ground pepper to taste
Directions
Boil pasta in a 2 quart pot until tender, approximately 12 minutes.
Meanwhile, for sauce, lightly saut garlic in olive oil. Add tahina and broth, stir until tahina is dissolved. Add herbs, olives, and tomatoes. Continue stirring until sauce thickens.
When pasta is done, drain well, and transfer to large serving bowl. Add sauce and season with salt and pepper to taste. Stir thoroughly to coat pasta with sauce.