Snacks Recipes
Homemade Butter Crackers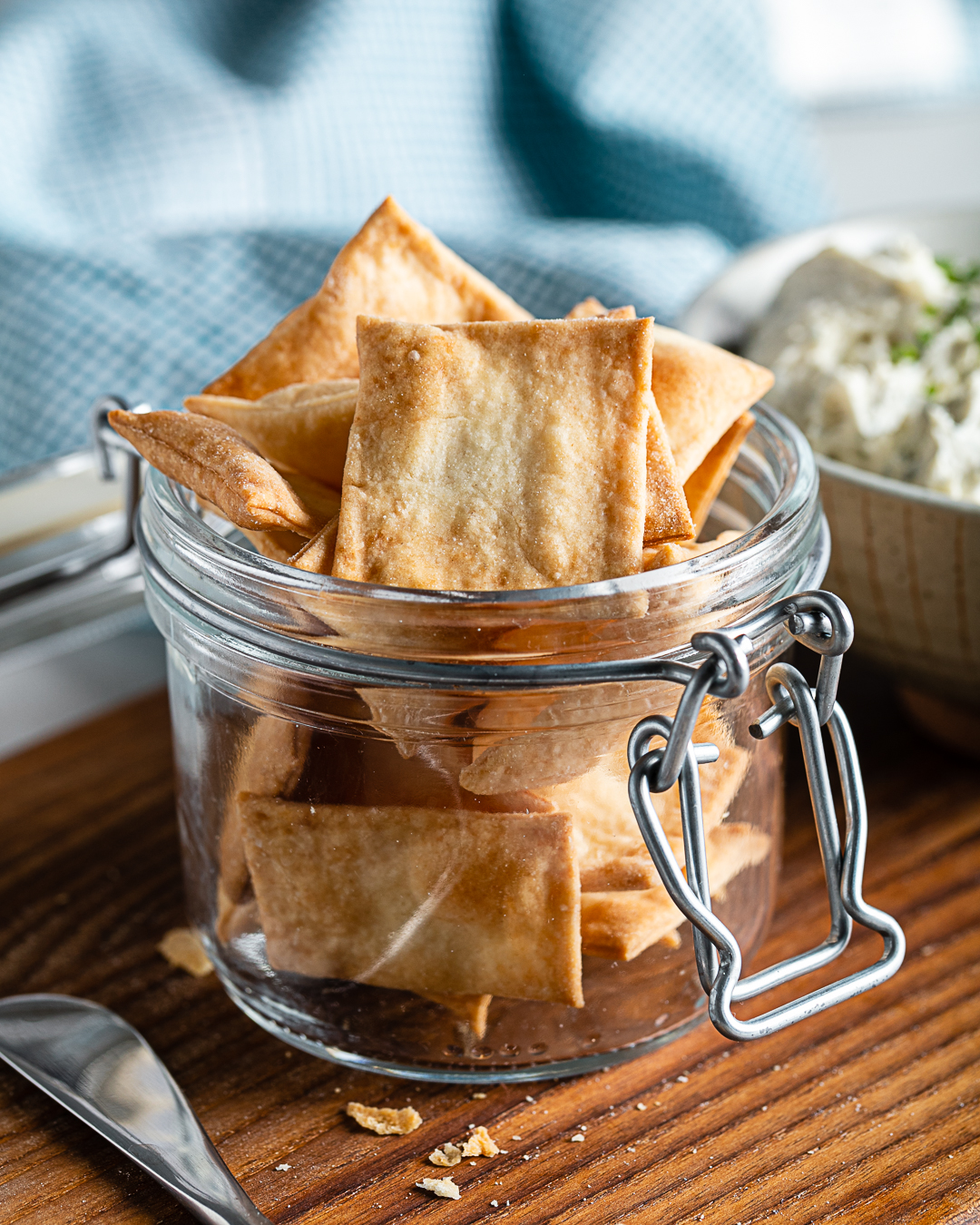 In the test kitchen, we are huge fans of Ritz crackers. You can pile almost anything on them, from peanut butter to the most gourmet spread, and they taste fantastic. But they're also the snack cracker we want to eat right out of the box — one after the other. This cracker has that same, wonderfully rich and buttery flavor profile with all the crunch and rustic splendor of a very fancy homemade flatbread.
The great news: You can make these in under 30 minutes. In fact, the dough is so simple and so easy to pull together — the food processor does most of the work — that it's a great project to do with the kids.
If they're a little older, like 10, they can even roll the dough out. It's a nice, workable dough that's easy to roll, but there are a couple of things to keep in mind. The dough is so soft that our bakers recommend flipping and turning it after each pass of the rolling pin to keep it from sticking. And do try to get it just as thin as you can; the end result is worth the effort. The crackers will bake up golden brown and crispy — with giant air pockets that shatter in your mouth in the most pleasing way. They're so darn full of the butter's rich, nutty flavor, they almost taste cheesy.
What will you do with all your crackers? They're lovely piled on a charcuterie board, and they'll complement all your favorite dips — try a little pimento cheese or spinach and artichoke dip. Or, you can simply put them in a bowl and hand them to your little cracker monsters. They're a perfect pairing with Sesame Street.
Our tip: Because they're so crunchy-good and versatile, we'd say go ahead and make a quadruple batch. That way, you can afford to give some away. They make a sweet porch gift, especially if you package them up with a dip or some cheese.
Servings: 2 to 4
Ingredients
1 ¼ cups all-purpose flour, plus more for dusting
1 Tbsp granulated sugar
½ tsp kosher salt
4 Tbsp unsalted butter, softened, cut into small pieces
⅓ cup water, room temperature
Directions
Preheat the oven to 400° and line a baking sheet with parchment paper.

Add the flour, sugar, and salt to the bowl of a food processor and pulse to combine.

Add the butter and blend until fully incorporated, about 30 seconds.

With the blade running, add the water and blend until a smooth dough forms into a ball. If needed, pause the food processor and push down any bits from the sides to ensure all the ingredients are added to the dough.

Remove the dough and divide it into 4 equal-size pieces.

Lightly flour your work surface and roll out one of the dough pieces into a large rectangle. As you roll out the dough, frequently lift it up and turn it to keep it from sticking to your work surface. Make the dough as thin as you can. The thinner the crackers are, the flakier and tastier they are.

Using a pizza cutter, cut the dough into 1 ½" squares. If you have odds and ends of dough left, you can form them into another ball to roll out for additional crackers.

Place the cut crackers on the baking sheet. Repeat the same process with each of the remaining balls of dough.

Bake the crackers until crisp and lightly browned, about 10 minutes, rotating the baking sheet halfway through.

Cool the crackers completely and then store them in an airtight container for up to 2 days.
Recipe source: The Spruce Eats
Calculate nutrition information for this recipe.