Recipes
How to Make a Classic Eggnog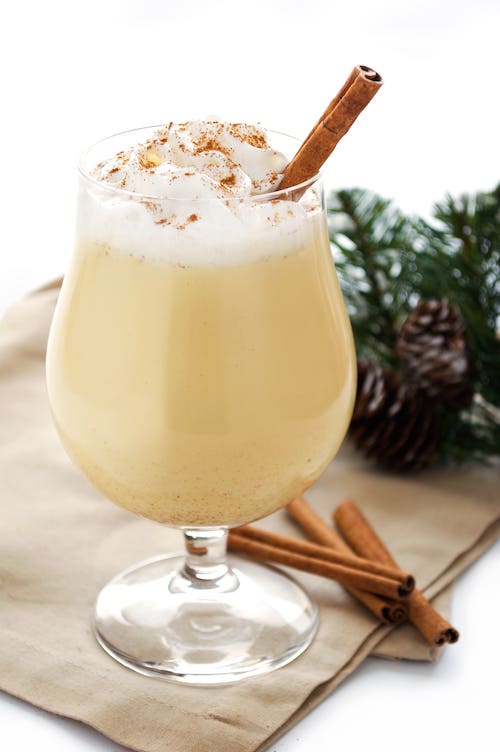 The holidays call for the classic eggnog! This festive drink can be found pre-made at your local Gelson's Market. If you want to make it at home instead, try this recipe:
Serves 12
Ingredients:
1 1/2 cups sugar
3 cinnamon sticks
6 egg yolks
3 cups whole milk
1 cup bourbon
1 cup brandy
1 cup rum
1 teaspoon freshly grated nutmeg, plus more for garnish
Whipped cream for garnish
Directions:
In a large bowl, beat together the egg yolks and sugar.
Add whole milk and mix well.
Add bourbon, brandy, and rum. Stir until well mixed, then pour into serving bowl.
Top with whipped cream, freshly grated nutmeg, and add cinnamon sticks and serve.