Appetizer Recipes
How to Make Ricotta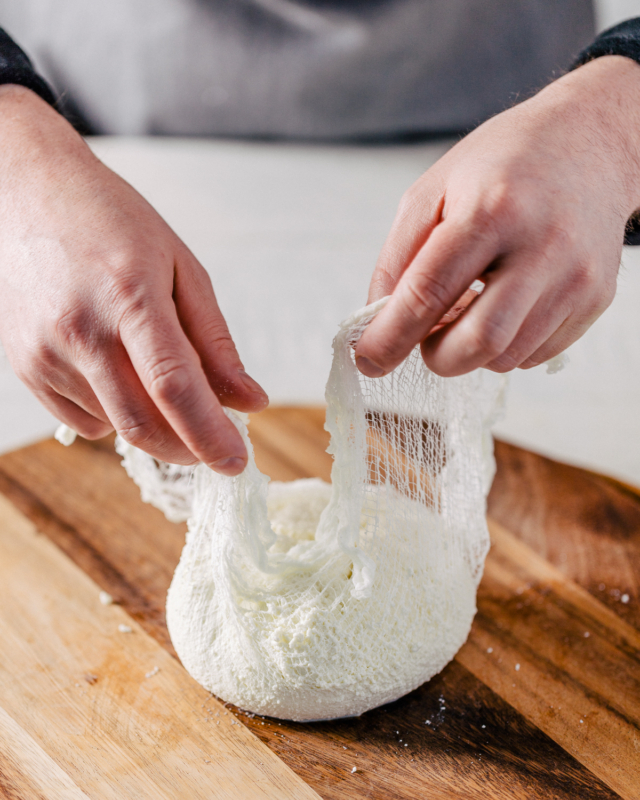 Homemade fresh ricotta is a splendid treat — soft and milky with a delicate curd and a clean, slightly sweet flavor. When it's just out of the cheesecloth and still a little warm, it's heaven on a piece of toast with a drizzle of honey or maple syrup. But once you've got a jar of fresh ricotta, you'll find there are million things you can make with it, from beet salad to tender ravioli, breakfast frittatas, and light, airy cheesecakes.

Luckily, it's very easy to make, too. There are just four ingredients and the cheese comes together in 30 minutes with very little fuss — the cheesecloth does the lion's share of the work!

Our tip: This is such a fun cooking project, you could make it with your kids. It would also make a great afternoon with friends. You could even have each person bring the ingredients for a ricotta dish, and parlay the cheese-making into appetizers, dinner, and dessert!

Yield: 2 cups of ricotta

Ingredients
8 cups whole milk
1 cup heavy cream
½ tsp salt
3 Tbsp white wine vinegar or fresh squeezed lemon juice



Directions
Line a colander or mesh strainer with cheesecloth and set it over a bowl.
In a large, heavy bottom pot, bring the milk, cream, and salt to a boil, stirring continually.
Add the vinegar or lemon juice and gently stir to combine. Turn off the heat, and stir until the mixture breaks and forms curds.
Pour the mixture through the cheesecloth and allow the curd to drain for 5 to 15 minutes, depending on how dry you like your ricotta.
Serve immediately, while it's still warm, or transfer it to an airtight container. Ricotta can be stored in the refrigerator for up to one week.