Recipes
Kale-Berry Popsicles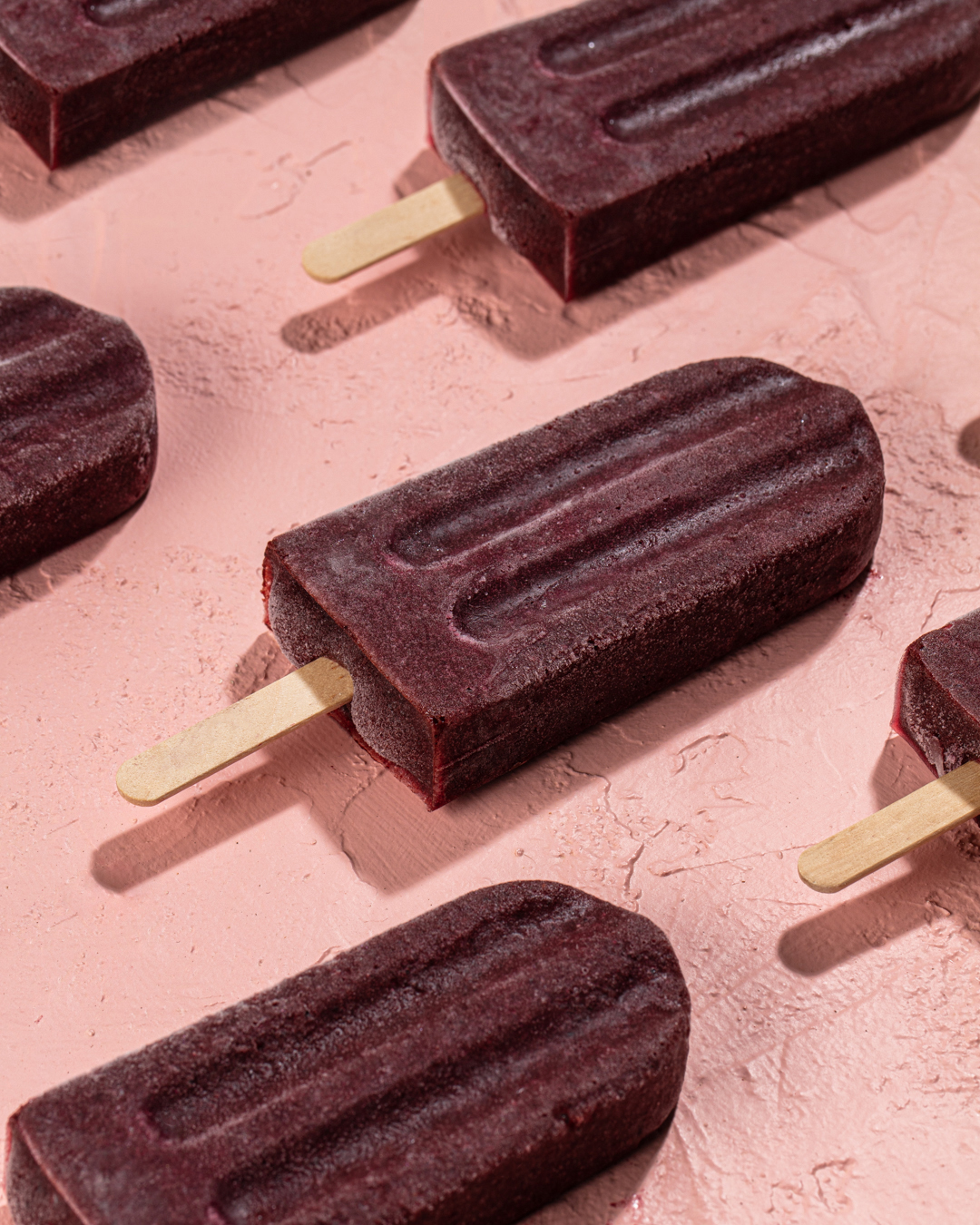 In the test kitchen, we poured tiny tasting cups straight from the blender, and there were so many requests for seconds, we feared there wouldn't be enough left to make popsicles. It's a good thing we stopped ourselves because it tastes even better frozen — like a super scrumptious sorbet.
At home, our kids gobbled them up and rejoiced in their purple lips, never guessing that they'd just eaten leafy greens. And we high-fived ourselves because, hey, it looks gorgeous, it tastes like dessert, and it's pretty darn healthy — no added sugar and plenty of antioxidants. Best summer snack ever!

Servings: 6

Ingredients

1 cup Earthbound Farm organic strawberries
½ cup Earthbound Farm organic frozen blueberries
½ cup organic grape juice
¼ cup Earthbound Farm organic frozen kale

Special tools: a popsicle mold or 6 small paper cups and 6 wooden sticks

Directions
Combine all the ingredients in a blender and whirl them up until smooth.
Pour the purée into popsicle molds or paper cups, and then insert the sticks (if needed) and freeze until set, about 2 to 3 hours (for small pops).
Recipe source: Earthbound Farms